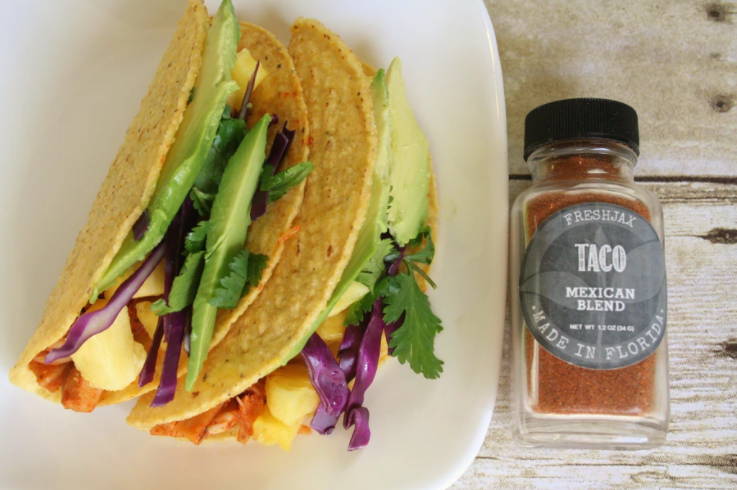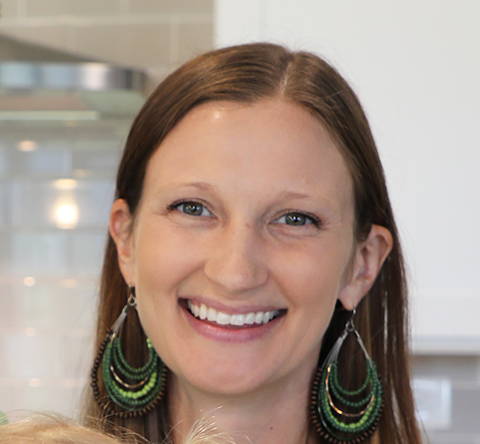 Taco night is a favorite at our house! We love to spice things up with these fun Jackfruit Summer Tacos. Jackfruit takes on the flavorful taste of the Taco spices with a pulled pork-like texture and deliciously pairs with sweet pineapple, crunchy red cabbage, and creamy avocado.
1 Tbsp olive oil
1 can jackfruit, drained and rinsed
2 Tbsp FreshJax Taco Seasoning
1/2 cup water
1/2 cup diced pineapple
1/4 cup shredded red cabbage
1/4 cup cilantro, chopped
1 ripe avocado, sliced
1 lime, cut into wedges
Taco shells
Heat oil in a pan over medium heat.
Chop jackfruit into bite-size pieces.
Add jackfruit to the pan. Stir in Taco Seasoning and water.
Let simmer until jackfruit has absorbed the liquid, about 10 minutes.
Layer jackfruit, pineapple, cabbage, cilantro, and avocado.
Squeeze lime wedge over the tacos and enjoy!