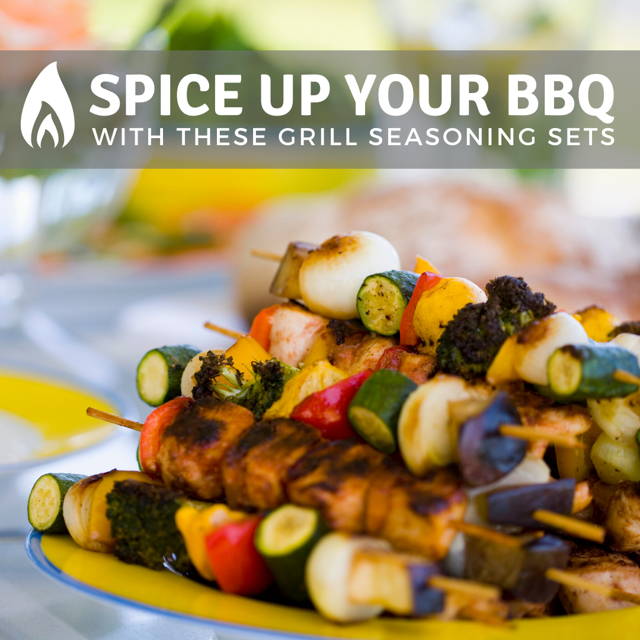 Follow Our Fresh Tips For The Ultimate BBQ Party Using FreshJax Organic Spices
There's nothing better than a BBQ dinner enjoyed with family and friends on a nice summer evening. If you're planning an upcoming BBQ and need to spice things up, think about inviting our grill seasoning sets to the party!
FreshJax creates spice blends with the best quality ingredients and taste in mind. All of our grill seasoning sets use organic ingredients with none of the bad stuff.
We are free from preservatives, artificial colorings and flavorings. Just what nature intended.
So next time you're hosting around charcoal flames, impress your guests with bounties of flavor. From sweet barbecue rubs to peppery blends, there is a blend to satisfy any taste bud!
As for hosting the perfect BBQ, use some of these tips to delight your taste buds and your guests:
Stressing over the work, on a tight budget, or pinched for time? If you're hosting, provide the main event (e.g. cauliflower wings, ribs, burgers, etc.) and invite your guests to bring their favorite side dishes or desserts. Not only will this be a great way for your guests to share their culinary talents, but it also makes the party a group effort!
plan for dietarty restrictions
From gluten-free to vegan diets, it's important to have something for everyone. Think about making meatless or gluten-free versions of your featured dishes. For example, serve beet burgers alongside a beef selection or pulled BBQ jackfruit alongside BBQ ribs.
BBQing can be an all-day affair (think hours of smoking and multi-step grilling recipes). It truly is an art. Make sure to think ahead and time your party peak for what's most convenient for your guests. Don't start the party too far away from the actual meal time unless you want a yard full of hungry guests!
With these tips and help from our spice blends, you're sure to have an unforgettable BBQ. Explore our flavors and even discover a few recipes to try out by checking out our Best Sellers selection!
Do you just absolutely love FreshJax Organic Spices? Help us out! Leave a review on your favorite spice or spices. CLICK HERE.