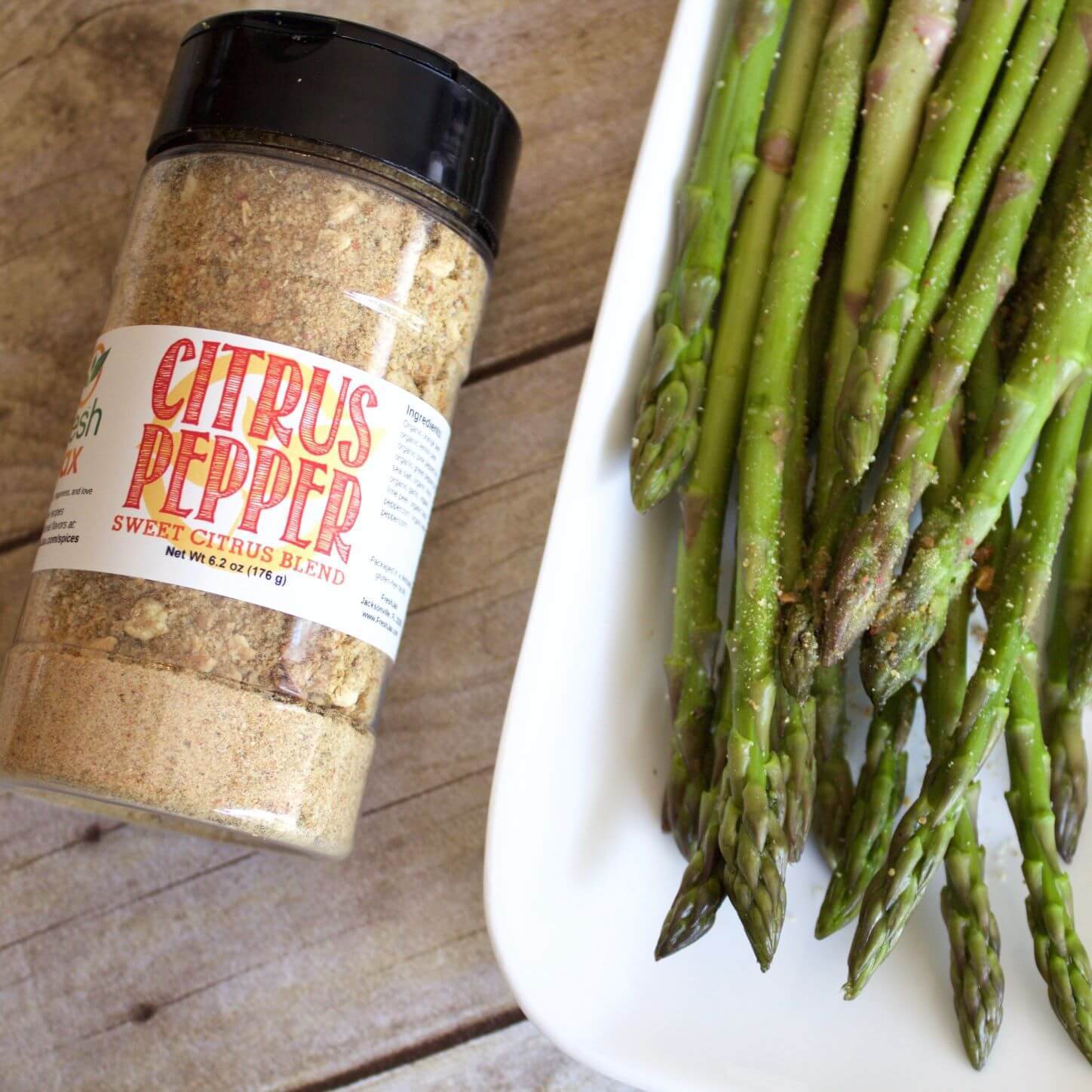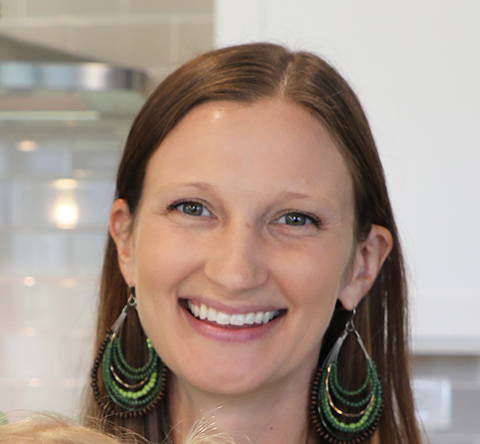 Preheat oven to 425°F and cover a baking sheet with tinfoil for easy clean up.
Cut the tough ends of the asparagus (about 1" from the bottom) and discard.
Spread the asparagus on the prepared baking sheet and drizzle lightly with olive oil.
Sprinkle with

 

FreshJax Organic Citrus Pepper Blend.
Roast for 15 minutes and enjoy!
Tired of tossing soggy asparagus that went bad in the refrigerator? Take it out of the bag! Asparagus is like a bunch of flowers--it stays crisp and green longer by placing it in a cup or vase of water in the fridge.