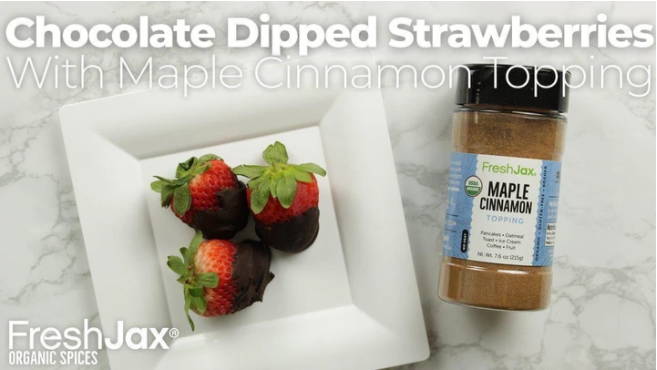 Melt chocolate by lining a baking sheet with foil. Add chocolate in a bowl and set it over a pan of simmering water.
Cook and stir occasionally until the chocolate has melted. 
Stir in FreshJax Organic Maple Cinnamon.
Hold strawberries by their stem and dip into chocolate. 
Optional: immediately dip into FreshJax Organic Ghost Pepper for some added heat!
Refrigerate for 10 minutes.