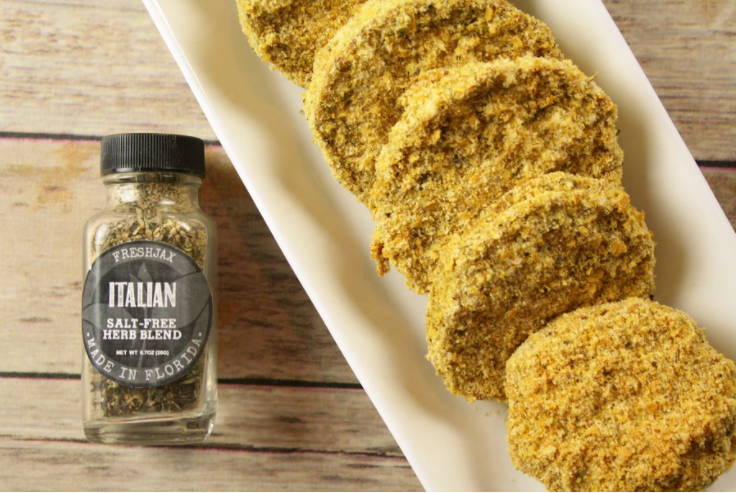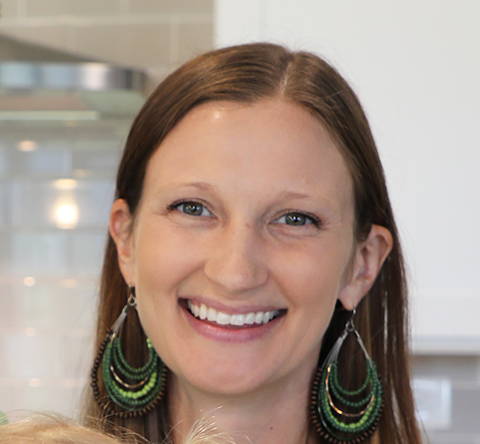 This recipe is simple to put together and can be served by itself or on top of pasta with spaghetti sauce. (Try making your own sauce with plain tomato sauce + FreshJax Italian Seasoning). I often use this same recipe for baked zucchini--so good!
1 medium/large eggplant
1 Tbsp flax meal
3/4 cup unsweetened almond milk
2 Tbsp corn meal (or grits)
1/2 cup nutritional yeast
1/2 cup almond flour
1 Tbsp FreshJax Italian Seasoning
Preheat oven to 375°F and cover a baking sheet with parchment paper.
Peel eggplant and cut into 1/2" thick slices.
In a shallow bowl whisk together flax meal and almond milk.
In a second shallow bowl stir together the remaining ingredients.
Dip each slice of eggplant first in the almond milk bowl and then in the flour mixture to coat evenly.
Lay the coated eggplant on the baking sheet without overlapping.
Bake for 20 minutes and serve warm.