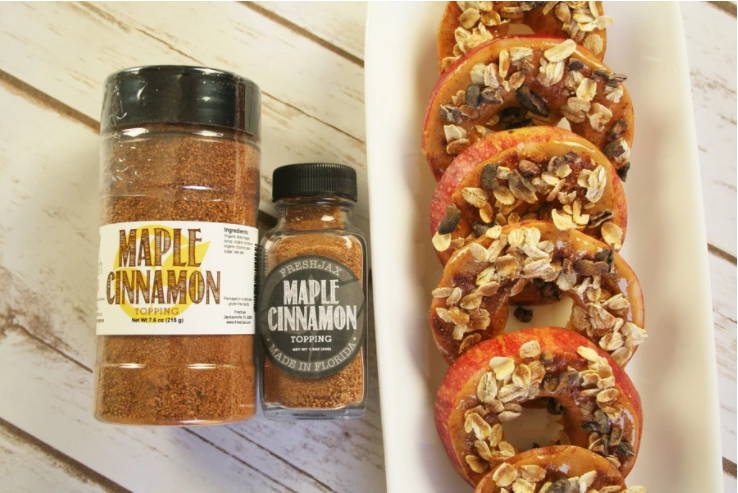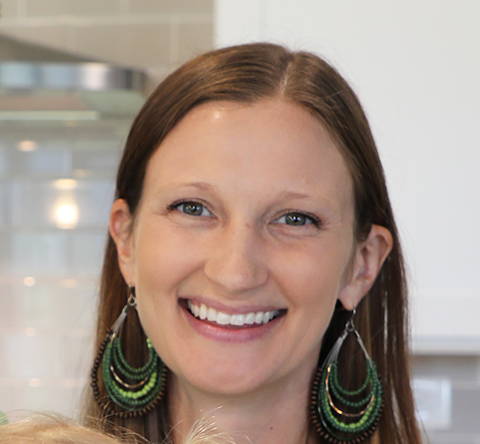 This delicious snack looks like donuts, but is a whole lot healthier. Try it with peanut butter or almond butter for an instant pick-me-up any time of day!
Core the apple and slice into rings.
Add a layer of peanut butter to one side of each slice.
Top with rolled oats, a few cacao nibs, and a sprinkle of Maple Cinnamon.