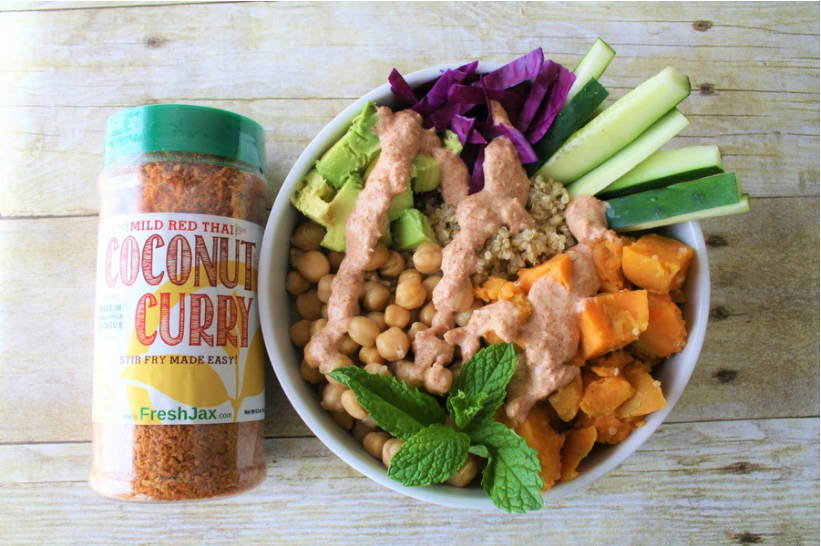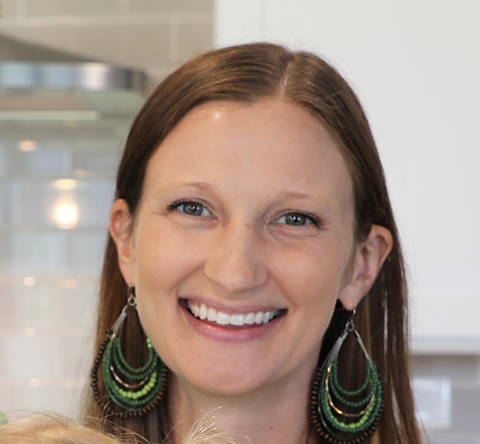 Variety is key when making a Buddha bowl. Lots of colors, lots of nutrients, totally delicious. My family loves the vibrant energy and flavors that this bowl produces!
Quinoa (cooked)
Chickpeas (drained and rinsed)
Red cabbage (shredded)
Mint
Cucumber (sliced)
Sweet potatoes (peeled, diced, and steamed)
Avocado, diced
1/2 cup canned coconut milk
Arrange veggies, beans, and quinoa in a deep bowl, giving each ingredient its own space so you can pick and choose what to eat in each bite. Feel free to add in some of your own favorite veggies too!
In a small pan over medium-low heat, whisk together

 

FreshJax Coconut Curry

 

and coconut milk until warm. I'm using the red flavor of Coconut Curry here, but you can substitute yellow or green if you prefer.
Top your bowl with sauce and enjoy!