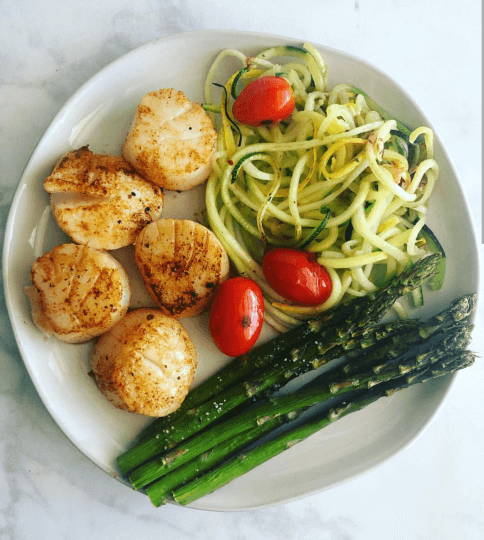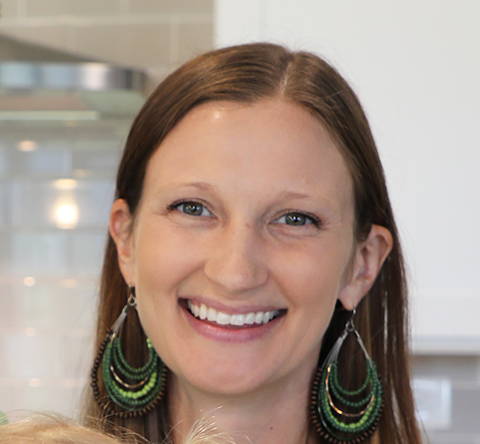 I am always struggling to find time to make dinner. Our friend, Jayme, created this outstanding 30 minutes or less dinner recipe. I added a couple of tips and tricks!
Scallops
Avocado Oil
Zucchini Noodles
Grape Tomatoes 
Asparagus
Preheat oven to 425°F.
Wash the asparagus.
Season the asparagus with Herbes De Provence.
Spray a baking sheet.
Spread the asparagus evenly on the baking sheet.
Roast in the oven for 15-20 minutes.
Heat a frying pan with a drizzle of avocado oil until hot.
Season each scallop with Fresh Bay and arrange them in the pan.
Sear the scallops in the pan for 3-5 minutes on one side and 1-2 minutes on the other.
Remove from heat.
Wash the zucchini and chop off each end. Use a spiralizer to create "noodles" from the zucchini. Cheat: Buy premade zucchini noodles.
I like to sprinkle a little Organic Rosemary Lemon Sea Salt to add tons of flavor.
Add a few grape tomatoes to the pan.
Sauté the zoodles in the pan, after the scallops, for 5 minutes or until tender.
Jayme is always cooking up delicious meals in her kitchen. Here is a sneak preview of what you can find on her blog.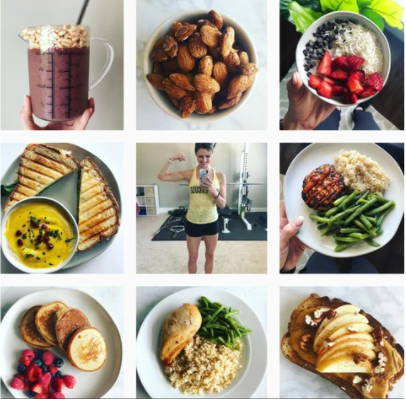 You can find other recipes, training guides, and nutritional services on her blog. 
Check it out HERE!