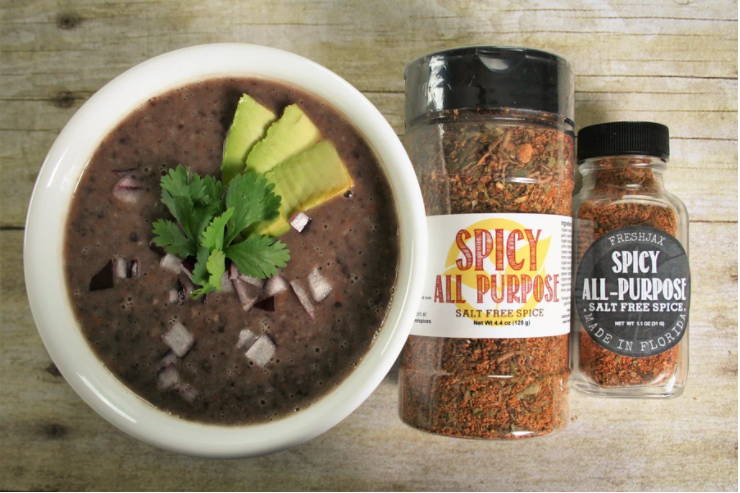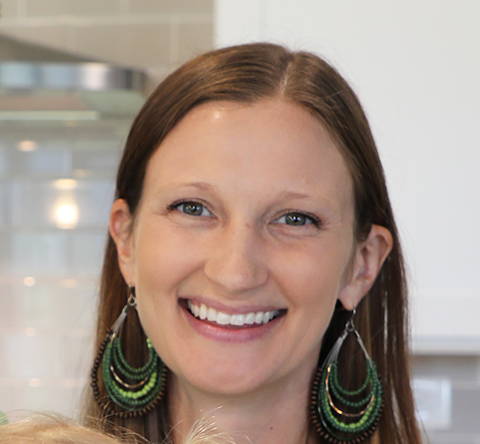 Soup is so wonderful on these chilly, rainy days we've been having recently. This spicy black bean soup is so simple and delicious, I know you'll enjoy making it! FreshJax Spicy All-Purpose Seasoning gives it plenty of flavor and unlike canned soup, you get to control how much sea salt you want to add.
1 Tbsp olive oil
1 medium onion, diced
1 clove garlic, minced
1/2 cup carrot, sliced or grated
1 cup water or vegetable broth
2 (15 oz) cans black beans, drained and rinsed
1 Tbsp lime juice
2 Tbsp red onion, diced
1/4 avocado, sliced
1/4 cup cilantro, chopped
Heat oil in a saucepan over medium-high heat.
Saute onion, garlic, and carrots until onion is translucent, about 5 minutes.
Add water (or vegetable broth) and black beans.
Warm over medium-high heat for 5 minutes.
Stir in lime juice, Spicy All-Purpose, and Mesquite Lime Sea Salt.
Use an immersion blender or transfer soup to a standard blender and blend, leaving some texture. Add additional Mesquite Lime Sea Salt to taste if you're using water instead of vegetable broth.
Serve warm and top with red onion, avocado, and cilantro.