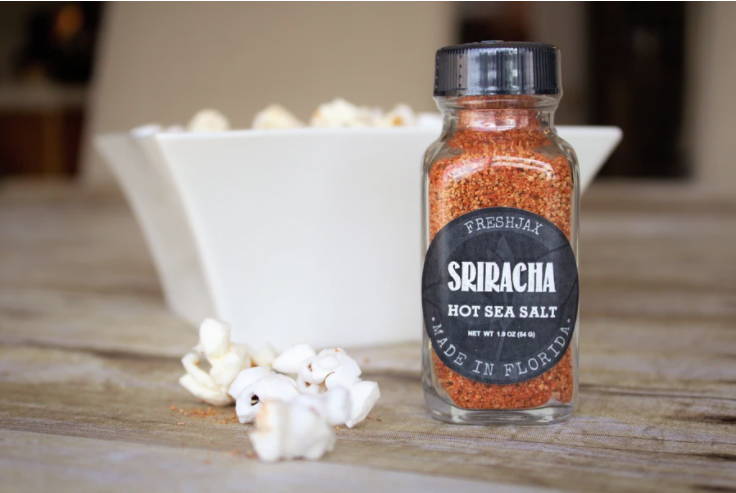 You Won't Believe How Many Different FreshJax Spice Blends Are Perfect On Popcorn. Checkout This Easy Recipe For Flavored Popcorn Using FreshJax Organic Sriracha Spice.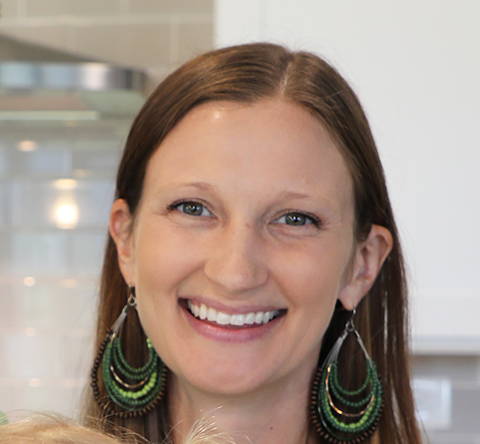 We like the flavor of hot sauce on popcorn, but hate how soggy it gets! So, we blended the sweet heat flavor of our favorite sriracha hot sauce into this outstandingly spicy sea salt. Now we use it on everything and so do our fans, this has always been a top seller at the farmers market! Here are 3 ways to make it.
Place 1/4 cup popcorn kernels in paper lunch bag.
Fold the top of the bag over twice (no staples).
Lay the bag on its side in the microwave and heat on high for several minutes (until pops are about 2 seconds apart).
Transfer to a large bowl and top with Top with FreshJax Sriracha Sea Salt!  
Place a large pot on the stove (5 quarts).
Add your favorite high-heat oil, like grapeseed or sunflower, to the bottom of the pot.
Stir in 1/4 cup popcorn kernels making sure to coat each one in the oil.
Put the lid on the pot slightly ajar to allow steam to escape.
Check out FreshJax.com for 5 minutes.
Remove pot from heat and transfer popcorn to a large bowl. Top with FreshJax Sriracha Sea Salt!  
Add 1/4 cup of popcorn kernels to air popper.
Place a large bowl under the spout.
Plug in and/or turn on the air popper.
When most of the kernels are popped turn off the air popper.
Add with FreshJax Sriracha Sea Salt!