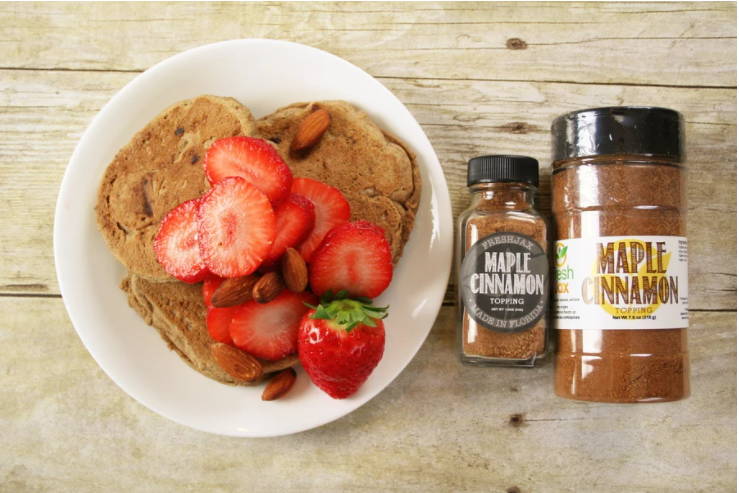 It's Fun To Treat The Family To Pancakes When They Are Easy To Make And Not Filled With Tons Of Bad Stuff! Here Is A Protein Pancake Recipe That Features FreshJax Organic Maple Cinnamon.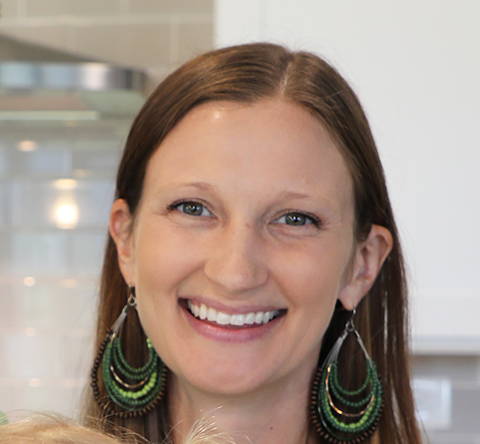 Fresh, ripe strawberries and creamy almond butter make these pancakes the perfect treat any time of day. I like to top mine with more strawberries, almonds, and Maple Cinnamon.
1 1/4 cup all-purpose gluten free flour
2 Tbsp hemp protein
1 Tbsp baking powder
2 Tbsp coconut sugar
1 1/4 cup vanilla almond milk
1/4 cup almond butter
1 cup fresh strawberries, chopped.
Lightly oil and preheat griddle to 350°F.
In a large bowl mix together flour, protein, baking powder, sugar, and Maple Cinnamon.
In a small bowl whisk together almond milk and almond butter.
Add the almond mixture to the dry ingredients and stir together until combined. Avoid over mixing so pancakes stay light and fluffy.
Fold in the chopped strawberries.
Spoon pancake mix onto the hot griddle. Cook pancakes until golden brown on each side.
Serve warm with additional fruit, nuts, Maple Cinnamon, and maple syrup.