When preparing meals for your friends and family, don't settle for anything less than the best! FreshJax® handcrafts delicious, fresh spices that contain only pure, organic ingredients. Unlike some other spice companies, we do not include fillers, anti-caking agents, MSG, dyes, chemicals, or any other artificial ingredients in our products.
Because FreshJax® spices are made from 100% real food, you can feel good about using them every day. Our fresh spices are made in a dedicated gluten-free facility and are suitable for all diets including Paleo, Whole30, vegan, primal, caveman, Wheat Belly, and more.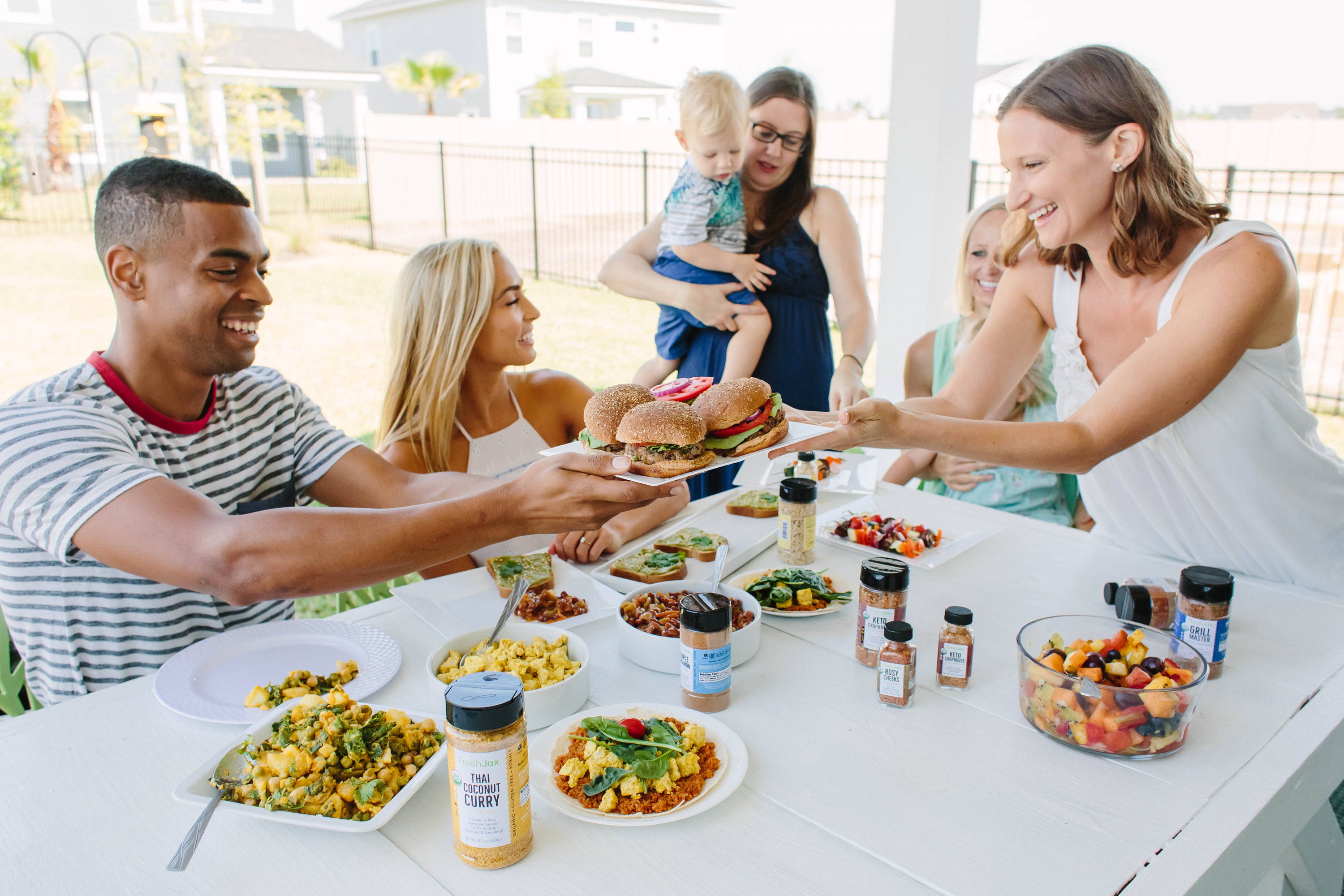 From soups and salads to meats and veggies, these fresh spices can be used to season everything! Grilling enthusiasts enjoy using FreshJax® spices on burgers and chicken, seafood lovers use them on tilapia and salmon, and vegetarians use them to add extra flavor to their vegetables. From gourmet chefs to beginner cooks, our spices are suitable for all levels of cooking experience.
Add some heat to your meals with our spicy options, such as Ghost Pepper: Fiery HOT Sea Salt, Peppered Habanero: Hot Grill Spice, or Spicy All-Purpose: Salt-Free Spice. For use with grilling we offer Grill Master: Burger Seasoning, Smokey Southwest: Grill Seasoning and the Grilling Spices gift set.

Are you looking for a great gift to give to someone for a housewarming, holiday, or birthday? Fresh spices from FreshJax® are a thoughtful, useful gift, and they are available as sets packaged in nice gift boxes. You can choose from one of our handcrafted gift sets, or create your own custom set to include the perfect combination of products. In addition, we offer free shipping and gift wrapping.

Keep FreshJax® spices on hand for all of your cooking needs to add fantastic flavor to your meals. Our fresh spices have a shelf life of up to four years (depending on the specific product), and they come in attractive packaging that looks good sitting on your shelf, counter, or spice rack. Order your favorite flavors from our facility in Jacksonville, Florida, and get ready to start preparing delicious food with handcrafted spices!