In Honor Of One Of Our Favorite Holidays, We Have A Special Chocolate Chip Apple Cake Recipe With FreshJax Organic Maple Cinnamon.  
1 C. Cooking Oil
2 C. Sugar
2 Eggs
2 1/2 C. Plain Flour (Can substitute almond flour)
1 Tsp. Baking Soda 
1 Tsp. Baking Powder
1 Tsp. Salt
1 Tsp. Maple Cinnamon 
½ Tsp. Allspice
4 Sweet Apples (cubed)
6 Oz. Pkg. Chocolate Chips (Can substitute non-dairy chocolate chips)
½ C. Sugar
1 Stick Margarine (Can substitute vegan butter)
1 Tsp. Vanilla
1 Tsp. Maple Cinnamon
Combine oil, sugar, and eggs in a mixing bowl
Mix dry ingredients and stir in
Fold in apples (will look like a lot of apples)
Pour into a 13 X 9 pan
Sprinkle chocolate chips over top and bake at 350° for 1 hour
Combine ingredients and cook until it boils and gets a little thick
Pour over warm cake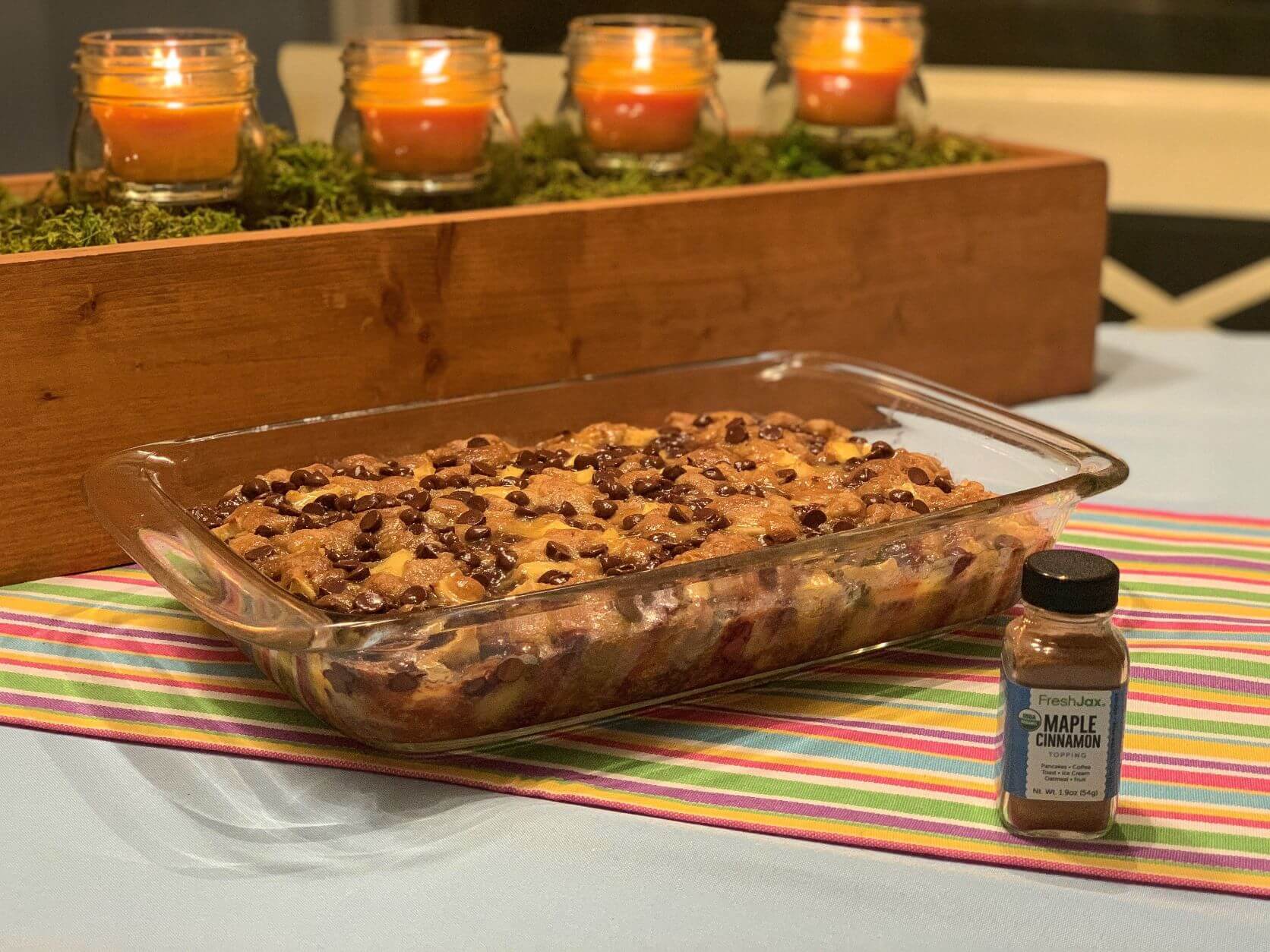 Perfect for chocolate lovers everywhere. Share this delicious treat with your friends and family to celebrate National Chocolate Chip Day!