FAQ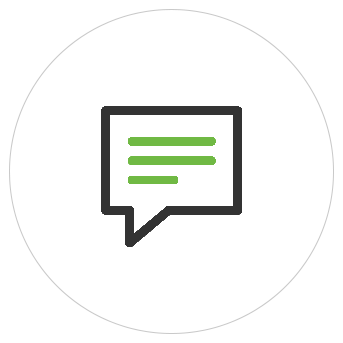 Our Frequently Asked Questions section offers answers to your questions about gluten-free spices, quick kitchen fixes, ordering, or whatever else may come to mind when shopping our selection of FreshJax® Organic Spices. Trust us, we've heard them all, so don't be shy!
Have a new recipe, flavor idea for a new gourmet spice blend, or question about FreshJax® fresh spices that you don't see below? Contact us today! Our customer service team loves hearing from you, especially when you have a question, need assistance, or have an idea to share with us. In the meantime, check out our FAQs below, or check out some of our favorite spice blends and recipes!
DO YOU OFFER GIFT WRAPPING?
Yes! After you've placed your gift in your cart, you'll see a tab that says "Add Gift Options" just below the list of items in your cart. You can choose to have the items gift wrapped and even add in a handwritten message to the recipient!
I'D LIKE TO ORDER A LARGE QUANTITY OF FRESHJAX SPICES TO HAND OUT TO MY EVENT GUESTS OR EMPLOYEES. DO YOU OFFER BULK DISCOUNTS?
Absolutely! With a minimum order of $250 you can qualify for wholesale pricing. We can even work with your graphic designer to put custom labels on FreshJax® organic spice bottles so your guests will receive a lasting gift. Just fill out our wholesale form to get started.
ARE FRESHJAX SPICES GLUTEN-FREE?
Yes! Our spice kitchen is a fully dedicated gluten-free (and dairy-free) facility and we use only certified gluten-free ingredients in all of our products. We're in the process of obtaining an official gluten-free certification for the finished products at this time. Be sure to follow us on social media and sign up for the newsletter so you can celebrate with us when the certification process is complete.
WHERE ELSE CAN I BUY FRESHJAX® SPICES?
I am seeing a FreshJax® product for sale at a lower cost on a different website. Is this legitimate?
No. Unfortunately, there are a LOT of scams happening right now. If you see FreshJax® spices advertised on social media or elsewhere for a lower price (even by a few cents), please report the ad or listing as a scam to the relevant platform and report it to us at hello@freshjax.com to help us with our scam take downs. Do not give your money to any seller unless you have first verified the seller is a legitimate source.
How can I find out if a seller is legitimate?
If the price is lower than ours, the seller is not legitimate. If a price is unusually high, then it may be a legitimate seller, but could be a case of price gouging. If you have further questions, please feel free to contact us.
WHAT MAKES FRESHJAX SPICES UNIQUE?
FreshJax® spices are handcrafted in small batches using only pure, organic spices, herbs, and salts. Each bottle contains 100% real food. You won't find any fillers, anti-caking agents, MSG, dyes, chemicals, or anything artificial inside. This gives FreshJax® spices their delicious flavor and means you can feel good about using them.
HOW DO I USE FRESHJAX® SPICES?
FreshJax® spices are designed to be easy to use. You can use them in your food while cooking, grilling, sauteing, or baking. They can also be sprinkled on top of food that has already been prepared. We always leave a few on the kitchen table. Toasted Onion is one of my go-to spices for this. You can also browse our collection of recipes to find inspiration!
DO YOU OFFER LARGER BOTTLES?
Yes! If you've got a glass bottle in our regular size, you can find many of your favorite spices in large bottles here. Large bottles are equal to four regular size bottles. If you're a super fan of a particular flavor, a caterer, or a restaurant owner, we've got you covered too. Please fill out our wholesale form if you're interested in buying spice blends in bulk.
ARE FRESHJAX® SPICES KOSHER?
What is kosher certification?
Kosher certification is a process by which a company ensures that their food is kosher, having been prepared in accordance with Jewish Dietary Laws.
ARE FRESHJAX® SPICES pareve?
Yes! All FreshJax® spices are pareve.
Can FRESHJAX® include kosher information with my order?
Yes! Simply request the Kosher Certification flyer during checkout, and we'll make sure to pack it with your order.
Who certifies that FreshJax® spices are kosher?
Our kosher certificate is on file with Gesher K:
10167 San Jose Blvd.
Jacksonville, FL 32257
http://gesher-k.org/certifiedkosher/
(904) 262-3565
Rabbi Yaakov Fisch Rav Hamachsir: rabbifisch@etzchaim.org
Which national kosher organization is Gesher K associated with?
The Association of Kashrus Organizations
HOW LONG ARE FRESHJAX® SPICES GOOD FOR?
Spices are typically* good for about four years. After this time, they begin to lose their flavor and you'll need to use more of them to get the same taste. You'll find a date stamped onto each bottle of FreshJax® spices that you can use as a guide. A good rule of thumb for any spices in your cabinet is to open the lid and smell them. If you they don't have much of a smell, there's a good chance they won't have much flavor either.
*FreshJax® Coconut Curry tastes best when used within one year.
HELP! MY SPICES ARE STUCK IN THE BOTTLE.
Spices can become stuck for a few reasons. Because we don't use any anti-caking agents, the natural stickiness of spices like onion and garlic can cause them to stick together a bit in the bottle. Just give the bottle a shake or use a toothpick to get your spices flowing again. Another reason for stuck spices is sprinkling them directly over food that's cooking on the stove top. Steam from cooking can begin to re-hydrate dried spices and cause them to stick together. Try sprinkling the spices into a measuring spoon or the palm of your hand when food is steaming.
FreshJax® spices are handcrafted in Jacksonville, FL. Our spice kitchen is not open to the public. We happily send spices right to your door. Shipping prices vary based on location and order amount. Currently, we offer free shipping for orders over $50. 
WHERE CAN I FIND FRESHJAX® ON SOCIAL MEDIA?
Be sure to post your recipe pics and tag @freshjax for a chance to be featured!

As our small business grows, we often hire extra help to package and label spices. You can fill out an application any time to be considered for the next available position.
WHAT IS YOUR CONTACT INFORMATION?
If you have a question that is not on the list above, please email our customer service team: hello@freshjax.com