The FreshJax Holiday Gift Guide 2020 Will Have You Scoring The Best Unique And Budget Friendly Gifts For Foodies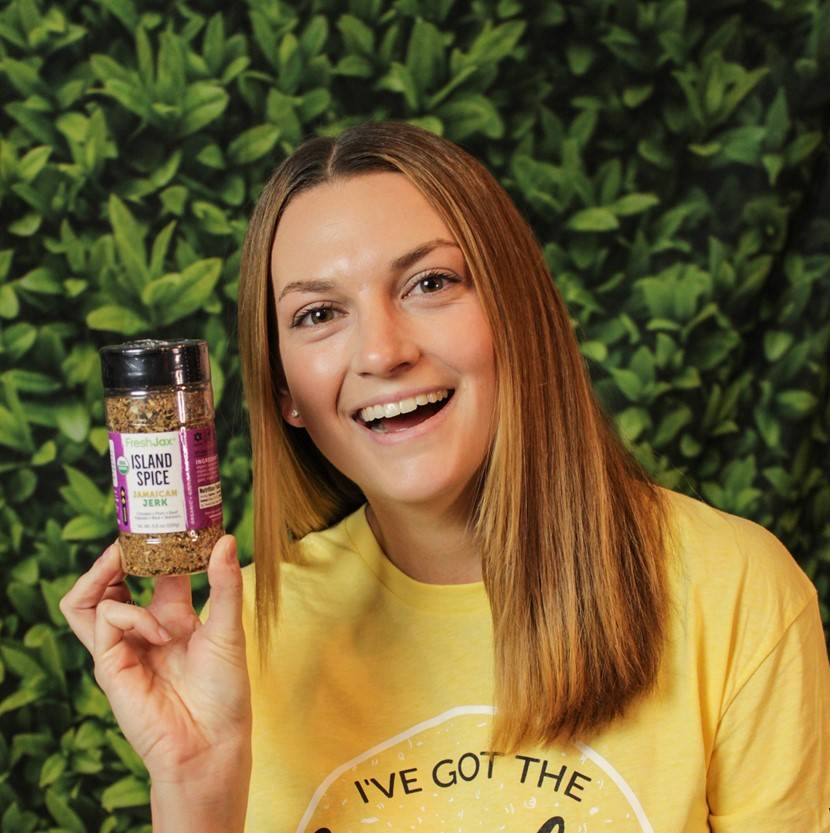 Let FreshJax do your holiday shopping for you! We've picked out 10 of the best gifts for your food loving family and friends. And the best part? You can order everything right online. Happy shopping!
Disclaimer: We are a participant in the Amazon Services LLC Associates Program, an affiliate advertising program designed to provide a means for us to earn fees by linking to Amazon.com and affiliated sites. The products in this list have been picked with our customers in mind, we think you will enjoy them!
1. FOR THE FAMILIES THAT CAN NEVER AGREE
I know my family can't be the only one that disagreed most nights on what to have for dinner. These dice make the decision for you! This is the perfect gift to keep family meal time civil. 
Price: $24.00
2. FOR THAT ONE VEGAN FRIEND
 FreshJax Organic Vegan Brunch Set 
We all have a friend that never stops talking about their vegan diet. No matter how bad you want to, don't roll your eyes and say, "We get it, you're vegan!" Instead, brighten their day with this Vegan Brunch Seasoning Gift Set. They will go crazy for Tofu Scramble®: Spice Mix, avocado toast sprinkled with Brunch Life®: Everything Bagel Seasoning, and protein pancakes topped with Maple Cinnamon. 
Price: 34.99
3. FOR THE FRIED FOOD OBSESSED
Fries, chips, roasted vegetables...all brought to you in just minutes! This air fryer is involved in my dinner routine about 3 nights a week. Did I mention it results in 75% less fat than traditional frying methods?*
Price: $99.99
4. THE FOODIE WHO'S ON THE KETO DIET
Organic Keto Grilling Spices Gift Set 
Do you have a family or friend who is on the keto diet? They will love this gift set! These spice mixes have no carbs or sugar, making them perfect additions to your loved one's low carb recipes. 
Price: $24.99
5. FOR THE BRUNCH SQUAD CAPTAIN
I've Got The Brunchies T-Shirt 
Have a friend that gathers a brunch squad every Sunday? Give them a shirt that they can wear loud and proud as they sip mimosas. Plus, what's cooler than FreshJax merch?
Price: $19.99
6. FOR THE FOODIE WITH A SMALL KITCHEN
Don't be deceived, this mini waffle maker does more than just waffles. Crank out paninis, hash browns, omelets and more with ultimate kitchen gadget for cramped kitchens. Plus, how cute is this design?
Price: $25.42
7. FOR THE COFFEE CONNOISSEUR
This is the perfect gift for the person in your life who is always seeking the best cup of joe. Make them feel like a barista right at home with a French press coffee maker. Who needs to spend $6 on a cup of coffee anyway?
Price: $22.96
8. FOR THE HOST WITH THE MOST
Charcuterie has officially taken over the internet and it doesn't seem to be going anywhere anytime soon—at least we hope not. This personalized cheese board would sit perfectly under a blanket of meats and cheeses. Your friend who's always hosting something will have a ball loading this board up, and we know you'll have a ball eating off of it!
Price: $45.11
9. FOR THE ONE WHO SPICES UP YOUR LIFE
Flavors like sriracha, habanero, and ghost pepper are sure to please the taste buds of any spice and food lover in your life. 
Price: $24.99
10. FOR THE PERSON WHO ALREADY HAS EVERYTHING
Did you know 1 in 6 children in America don't know where their next meal is coming from? FreshJax is committed to ending childhood hunger and we invite everyone to join us! If you have a family member who doesn't need another scented candle this year, give back to the community in their honor with FreshJax's one box = one meal® program. When you purchase a 5 pack gift set, we donate a meal to a child in need.
Think other people should know how awesome FreshJax is? TELL THEM! You can help us and them out by leaving a review on your favorite spices HERE
The prices that are listed are a reflection of when this blog was written.