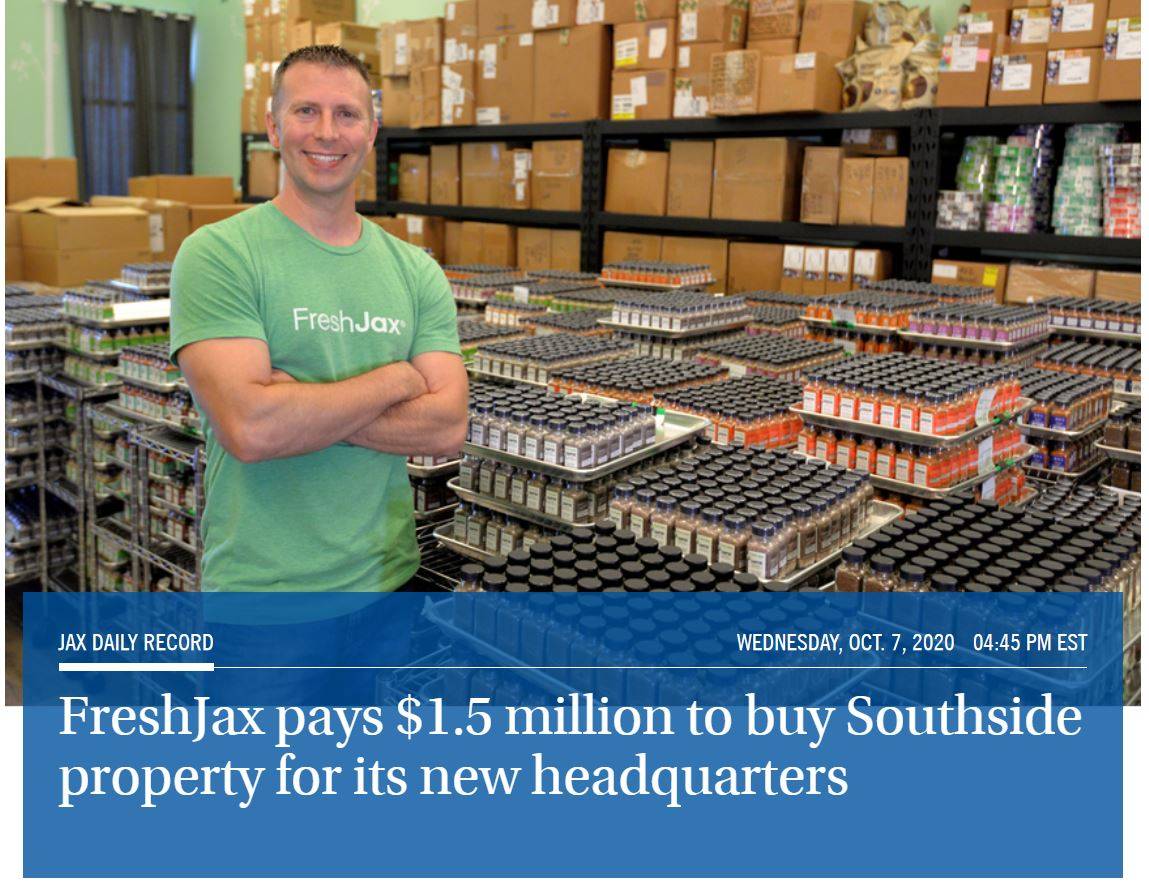 The FreshJax Facility Grows With Business!
The FreshJax family is excitedly taking another step in the direction of a bright future, with the purchase of a local building nearly 10x the square footage from our location for the last 7 years!
Our news and efforts have not gone unnoticed, as Jax Daily Record and Jacksonville Business Journal have commemorated this amazing accomplishment.
Throughout the process of getting moved in and settled down, we're feeling incredibly blessed to have phenomenal fans, like you, that have kept us going by lifting our spirits and helping with our mission to end childhood hunger! 💚
You can check out both of those articles here: