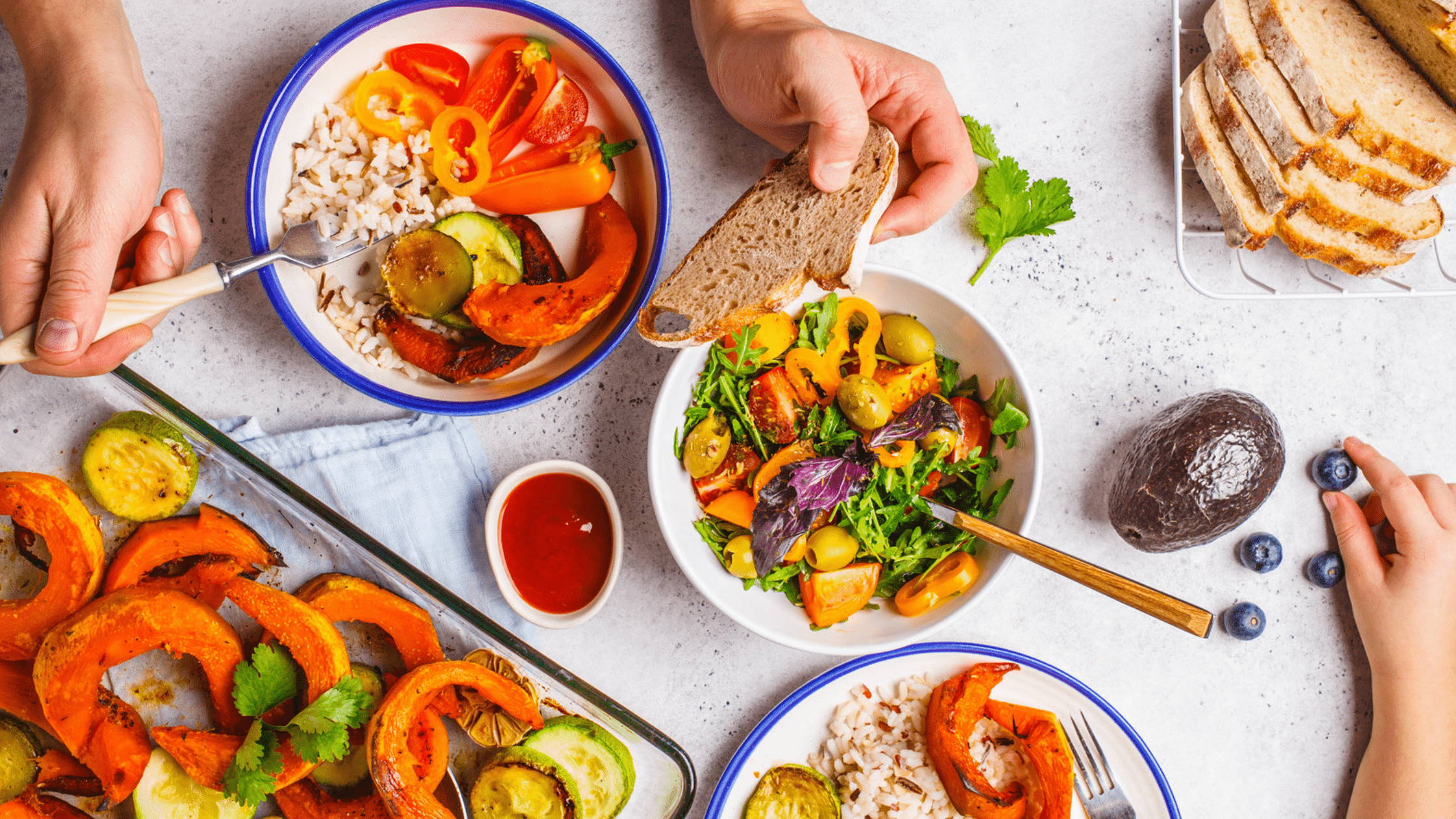 Did You Know That Cooking For Your Loved Ones Is Your Specialty?
I'm going to start this whole thing by telling you something you already know. Are you ready? You are a YOU expert! You are also most likely an expert on the people that you live with. So, what if you applied that expertise to meal preparation and planning? What kind of lasting impact could that have on the health and well-being of your family?
While it's true that food is fuel, food can also create and enhance feelings. There's nothing more soothing to me than eating my own customized cooking. The thing I love about it so much is not only its deliciousness, but that it is personal. There is a specific way I like to do it for ME and the people I love because I know them so well.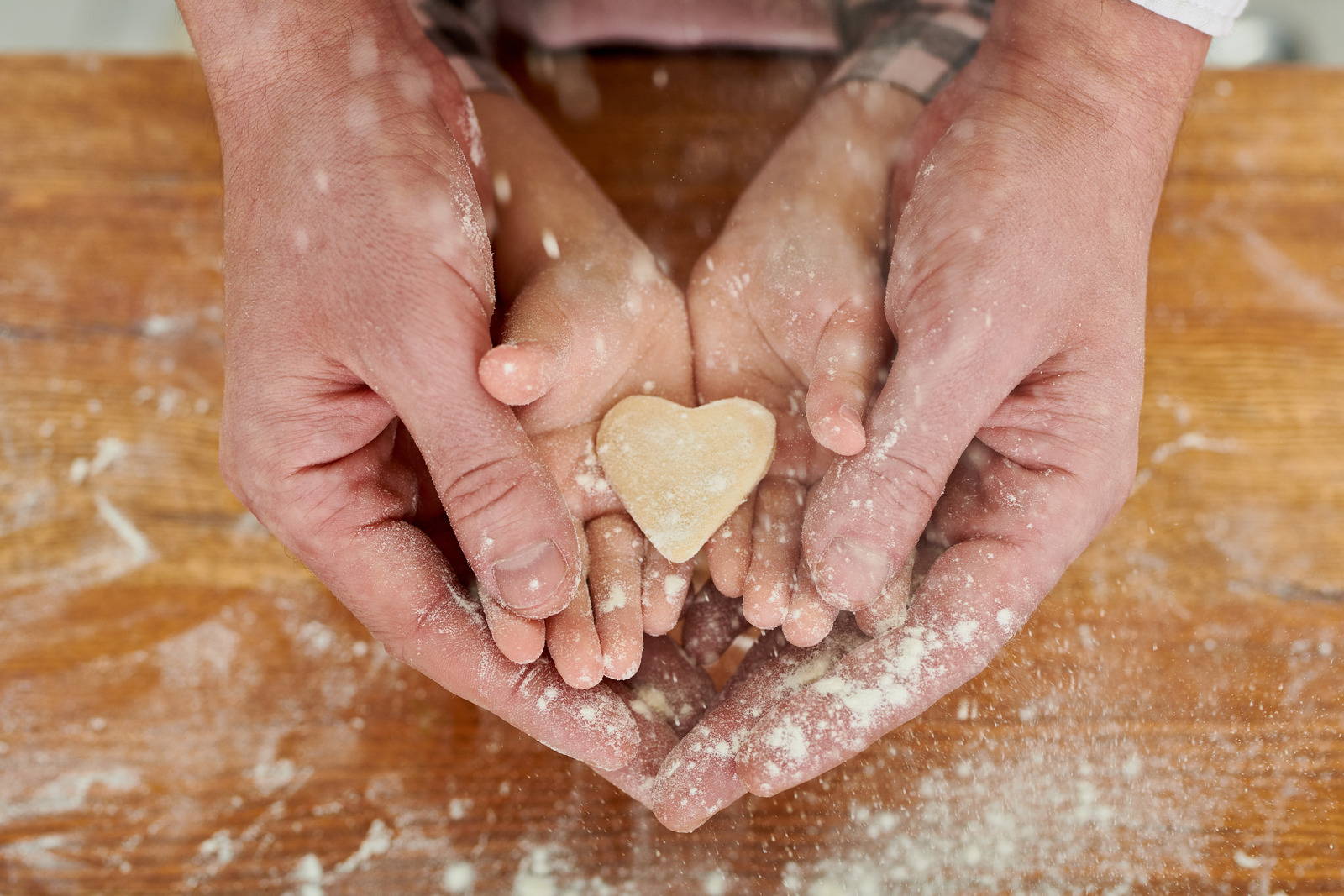 It's so funny that as vastly different individuals, we can all sometimes fall into the trap of ALWAYS needing a recipe to follow precisely.  As if someone else's taste buds should be the standard?  Instead, I like to use recipes and ideas as inspiration for my personalized family meals.  I always make them my own, with my loved ones in mind.  This is one of the ways I show love and care to my family.

I enjoy creating lasting memories of what home tastes like for me and my people.  Food is love for all of us. Think of a time when this was true for you. I bet you can think of many times.  What is that food that reminds you of your childhood?  Or home?  Or certain celebrations?  Eating these certain memorable meals can bring you back to a specific time in your life and invoke feelings of comfort and belonging.
In preparation to write this, I was discussing the questions above about food, feelings, and meals with some friends.  Everyone had an answer to share and spoke with so much emotion about the specifics of their personal experience with memorable meals.
One friend in particular shared about how she was a picky eater as a child but loved the way her mother made stuffed shells.  She remarked how excited she would be when she would hear her mom say "I'm making your favorite tonight: STUFFED SHELLS!".  It made her feel special and personally cared for.  She went on to say she just recently got the chance to make the same dish and share it with the people in her life and how good that felt for her.  The emotions served in food can be passed down for generations.  

That's why I'd love to inspire you as you read this to realize how intensely personal preparing food at home can be and also share ideas for actionable steps to creating comforting, nourishing, health promoting meals for the people you know best.
The Barriers To Action When It Comes To Home Meal Preparation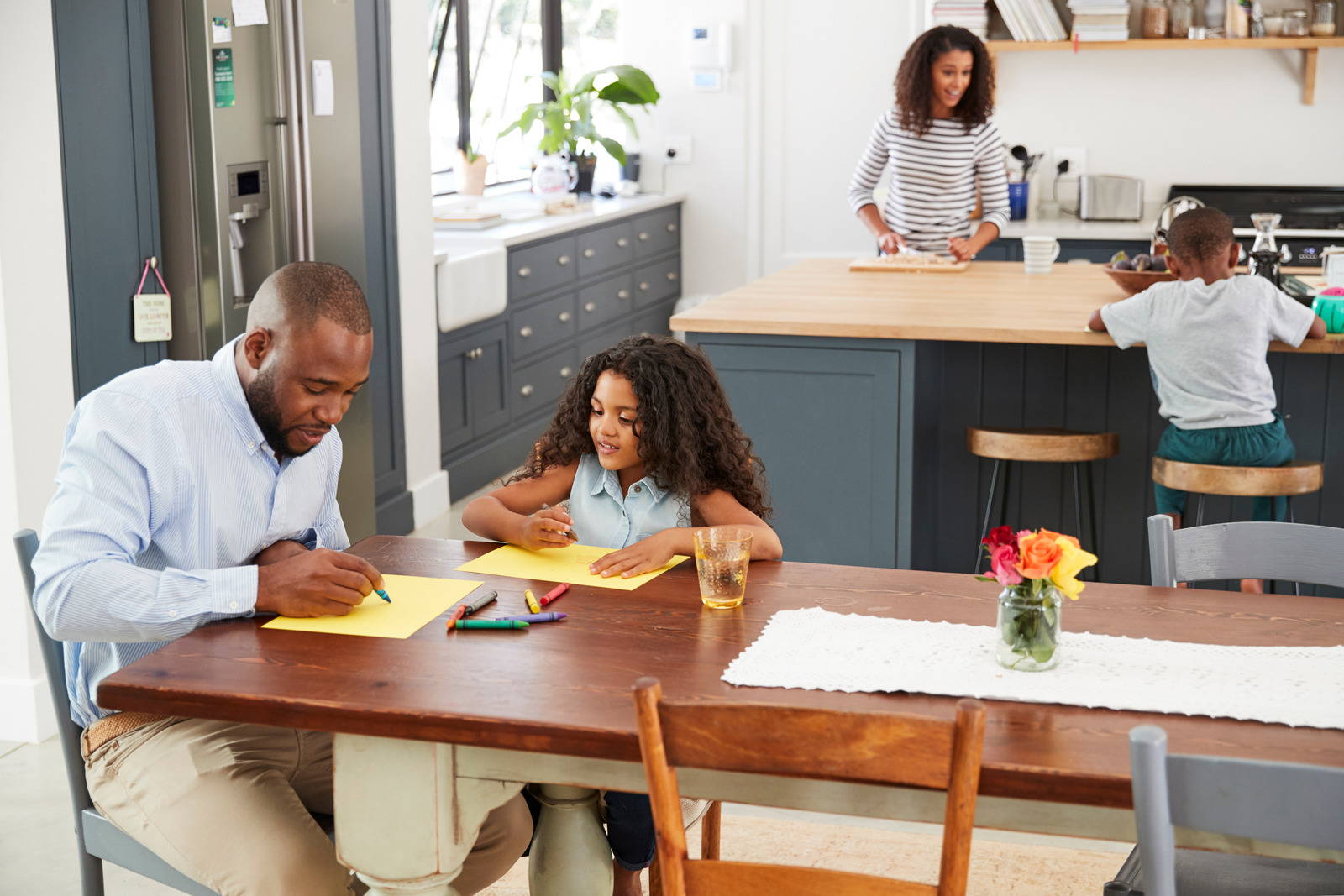 You are too busy.  You don't have time.  You don't really know how to cook.  You're unqualified.  Maybe these are some of the thoughts and barriers you have around meal planning.  One of the beautiful things about taking your power back by preparing food at home is realizing just how untrue all of these statements are. 
Cooking your own meals is a time SAVER!  How convenient is it to just pull a custom made-for-you meal out of the fridge?  And as for learning how to cook, I don't think there has ever been a time when we've had more resources at our fingertips.  This is the information age where instructions on how to make your favorite meal are only clicks away in the form of detailed recipe articles and step-by-step videos.
Will you make mistakes as you are learning?  Sure!  It's funny how we set these impossible standards for ourselves while learning new skills where we feel as though we can't misstep or even fail completely.  Isn't that how we learn?  Cooking is not some exotic art best left to professionals.  
Learning and taking the time to create your own meals will decrease the take-out menu "one size fits all" options and have you stepping in the direction of a "one size fits ME" home cooking lifestyle!
If you have always had intentions to plan and prep but find it overwhelming, check out this list below for inspiration on how to get started with your own small actionable steps:
Tip #1: Keep it simple, delicious, and full of LOVE
Okay we already touched on this but maybe start with making a list of family favorites.  Take requests and be realistic.  Remember that you are the expert when it comes to you and your loved ones.  
What will everyone really eat?  What will they look forward to eating?   What is your fam great at reheating or eating a second time?  What foods bring them comfort and satisfaction?  Use all of this info to create some ideas, craft a shopping list, and to get everyone excited about eating more meals at home.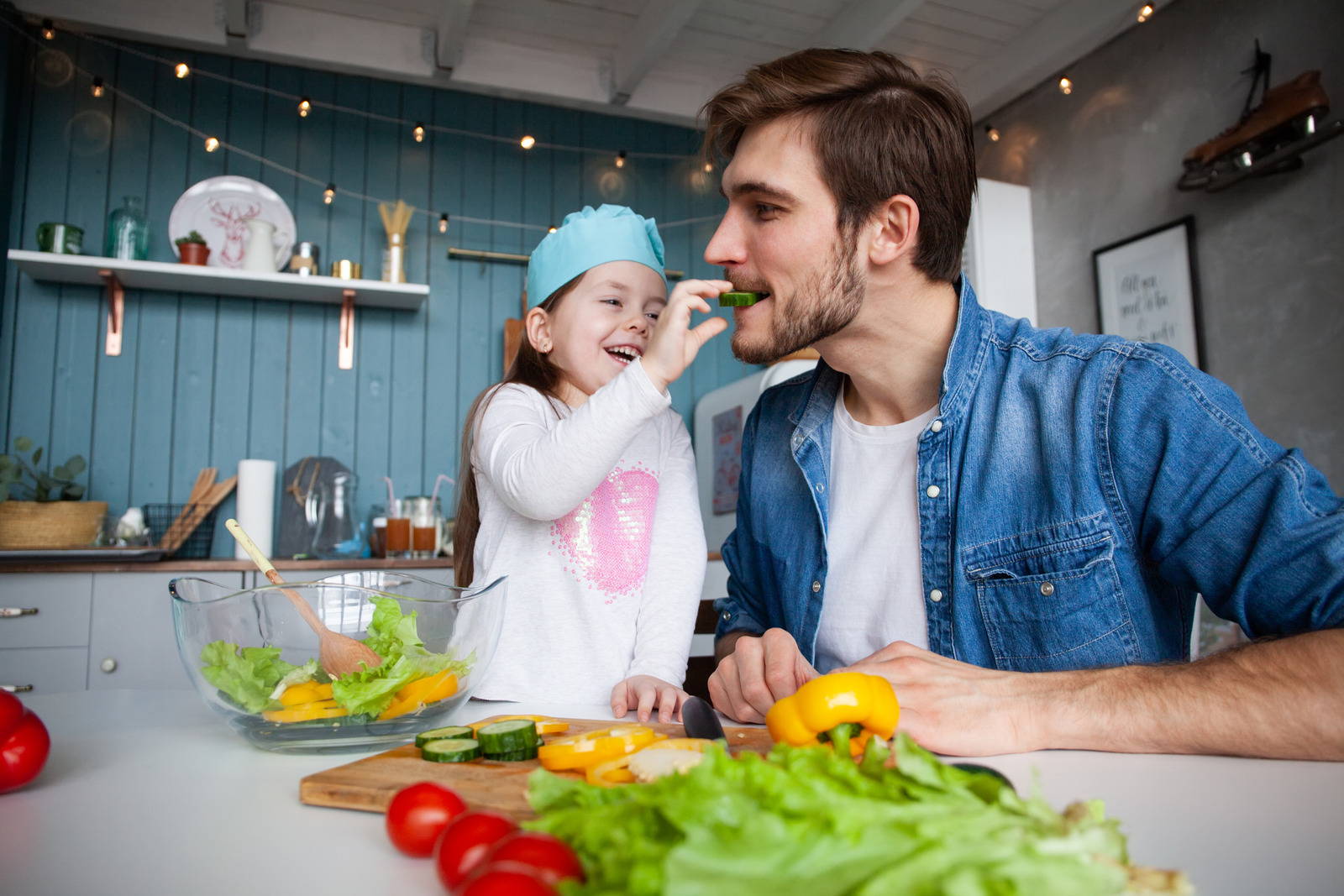 Tip #2: Try not to get hung up on extensive variety
We can often feel like eating at home will leave us cooking the same things over and over, but the truth is: Humans love that!  Even when we DO order food out, we tend to go for our favorites time and again. Predictability can be very soothing, and that especially applies to children.  The best way to create some variety, is to try using favorite foods that take on different flavors easily and can be easily modified according to taste preference or mood.  Some ideas: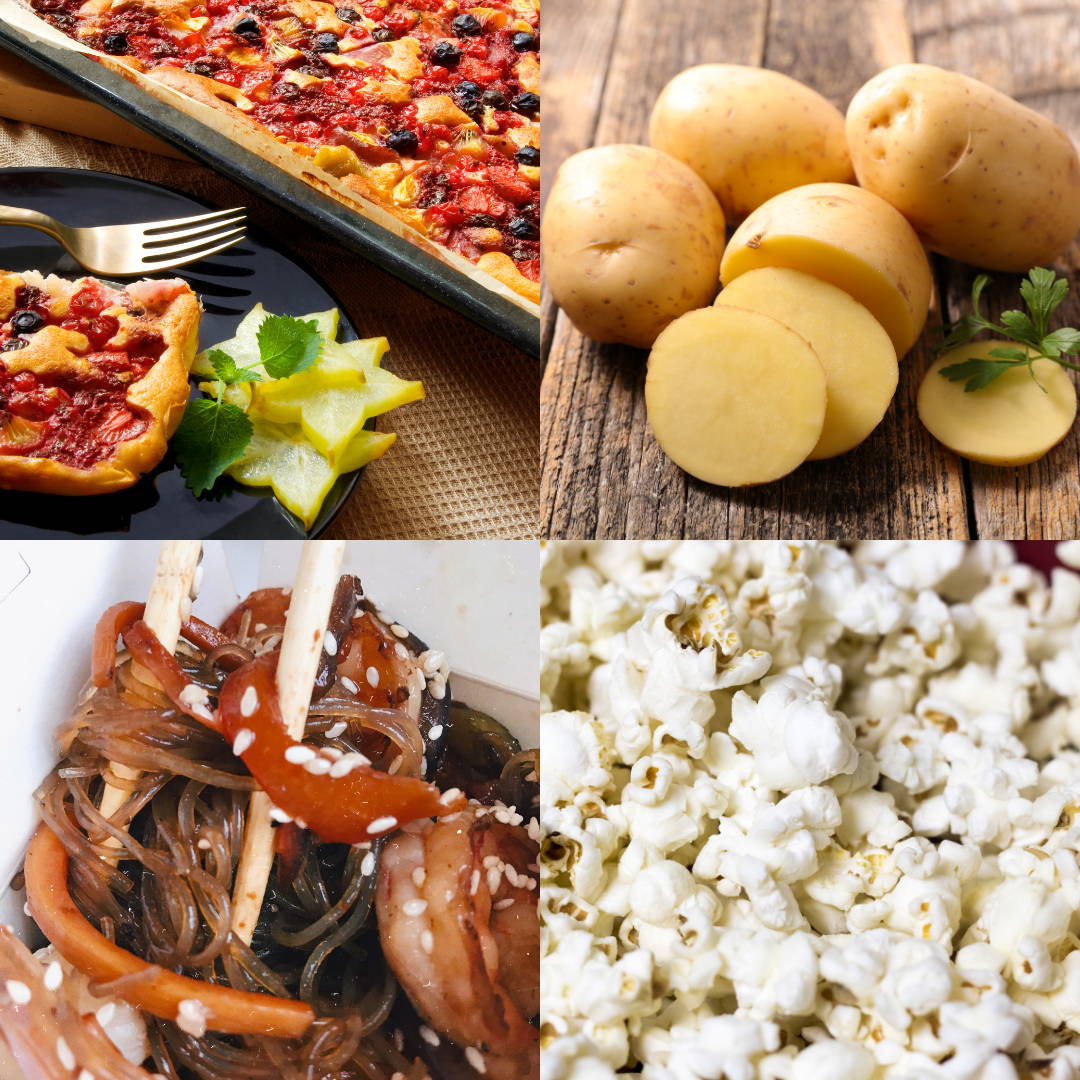 1) Sheet Pan Pancakes: What if you made the whole batch of pancakes at one time in a sheet pan?  You could make them half blueberry, half chocolate chip.  Or maybe half banana walnut and half lemon poppy seed?  How about keeping it simple with completely plain and then customize with toppings later.  This could be breakfast for every palate in your household all week long!
2) Noodle or Rice bowls: So many different ways to prep these for easy deliciousness!  Both noodles and rice take on flavor so nicely.  Add your favorite protein and veggies with sauce or spices.  You can pre-make these in containers or jars to simply heat and eat throughout the week.
3) Potatoes: Is there a more versatile food item than potatoes?  What a great side that can be prepared in so many different ways.  Roasted, baked, mashed and all delicious later and customizable.  What if you roasted potatoes (or favorite veggies) on these baking sheet tray dividers?  Think of how many different ways you could season and flavor them?
4) Popcorn as a snack.  If you have access to an air popper you can pop a giant amount of popcorn for about 50 cents.  It's healthier and cheaper!  Then put those into individual bags and season them up just the way you like.  A sweet, salty, or savory snack is ready whenever you need it. 
Tip #3: Don't sacrifice better for best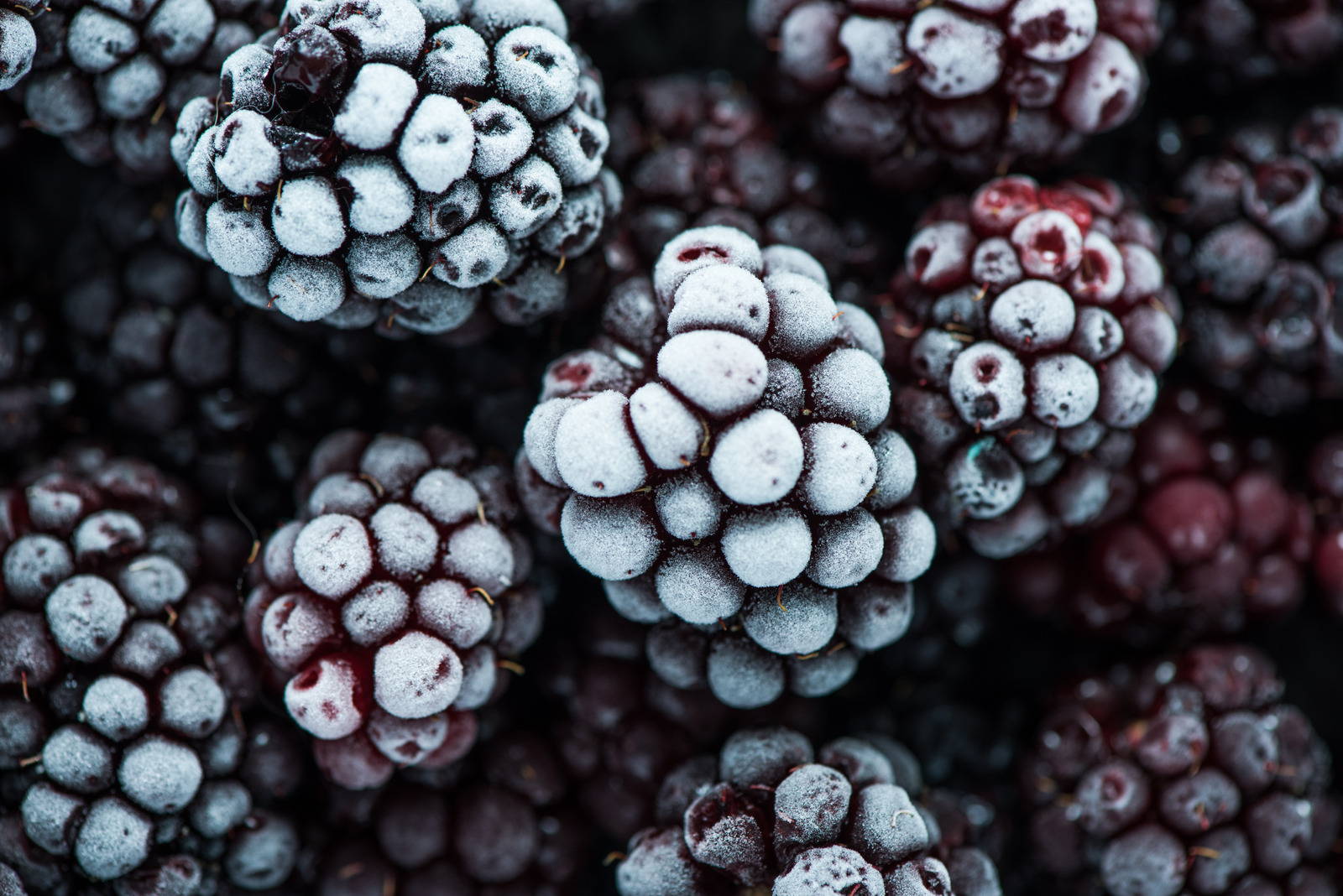 Don't have time to go to the farmers market?  Chop veg?  Get Herbs?  Make a whole chicken? Guess what?  Me either sometimes!  There's no guilt in convenience items you can still make delicious and put your own "family brand" spin on. 
So go ahead and reach for those pre bagged, pre chopped or even frozen fruits and veggies.  Grab that pre-cooked rotisserie chicken that can easily be broken down to make many meals.  Sometimes the high-standards and ideals we've set for ourselves may not be able to be met, but why not instead of abandon we find a way and compromise.
Tip #4: Invest in some great containers
Think about more than cost here.  Great containers are worth the investment.  You want to use these continuously so they'll need to stand up to repeated use and washing. I recommend choosing something that is easy to clean and that is available in convenient sizes for YOUR preferred portions.  
The best containers should be able to go from freezer, to fridge, to microwave, and even to the car for extra busy days.   Also, never underestimate the whimsy, fun, and functionality of Mason Jars for food storage!
Tip #5: Slow cooker meals are still amazing time savers
Here's the trick: You have to think of ways that make YOU want to use your slow cooker/crockpot. Soups, stews, roasts, whole chickens, large sides of vegetables, maybe even yummy desserts?  This machine produces a "cook it once and eat it twice" win.  
The best two tips to use your slow cooker more often is to keep it accessible and make it easy to clean.  Try not to bury it when you store it or you will hate getting it out and putting it away. 
If you dread cleaning it, invest in the liners you can just toss into the trash when you are done.  They are very small and compact and can solve all your problems if your greatest barrier to using this helpful kitchen appliance is cumbersome cleanup.  Just be sure to get the correct size liner!
I hope reading this has you fired up to take the first step in creating more customized, home cooked meals for your household!  Any step in the direction you want to go is action and should be celebrated.  Maybe you will start this week by just prepping snacks, or even just one meal.  That's great!  Although it may be difficult to incorporate new behaviors at first, it will be easy to determine what is best for you and your family because you all know each other so well.  That's the fun part.  There is nothing quite like knowing and feeling fully known and cared for by your loved ones.  It's a feeling that contagiously gets passed on and can live in the memories of generations to come.  But you already knew this :)
Leave a comment with your favorite tips for home cooking! Or maybe even a story of how a special meal has impacted your life and how you've kept it going by making it for others. Ideas and stories are better shared. 💚
Disclaimer: We may make a small commission through the products featured in this article as we are a participant in the Amazon Services LLC Associates Program, an affiliate advertising program.