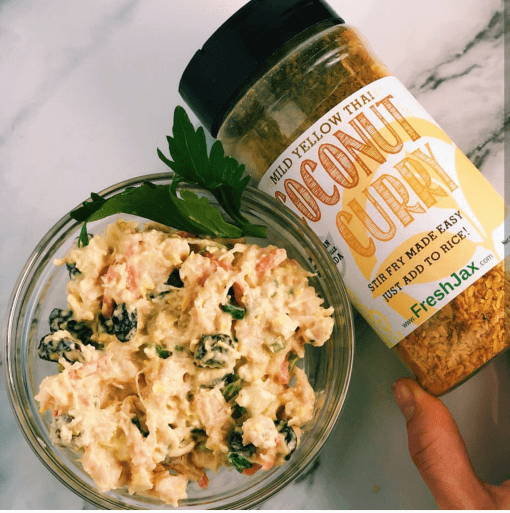 Check Out This Coconut Curry Chicken Salad Using FreshJax Organic Spices. Our Friend Abby Put This Delicious Recipe And Mouthwatering Photo Together.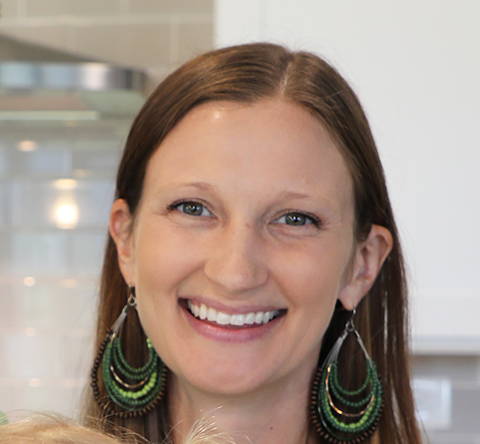 This Chicken Salad recipe is so unique and delicious! I tend to make it when I am having some loved ones over or a healthy snack for the family. Give it a shot! You won't be disappointed. 
1/2 TBS Maple Syrup
1 Cup Nonfat Greek Yogurt
2 TBS Light Mayonnaise
2 (10 oz) Cans of White Chicken
1/2 Cup Shredded Carrots
1/2 Cup Raisins
2 Chopped Green Onions
1 stalk celery, minced
1/4 Cups Chopped Walnuts
1/4 TSP Curry Powder (optional)
Whisk together maple syrup, yogurt, mayonnaise, and curry powder in a large bowl. 
Combine the remaining ingredients in the bowl. 
Enjoy!
We love when FreshJax fans and influencers post new and exciting recipes that use FreshJax spices. It is our goal to create simply delicious cooking through our spice blends. Your recipes help spread the word about FreshJax. Keep sharing your fun ideas! Don't forget to check out @eatswithabby