Spice Up Your Health: 1st Edition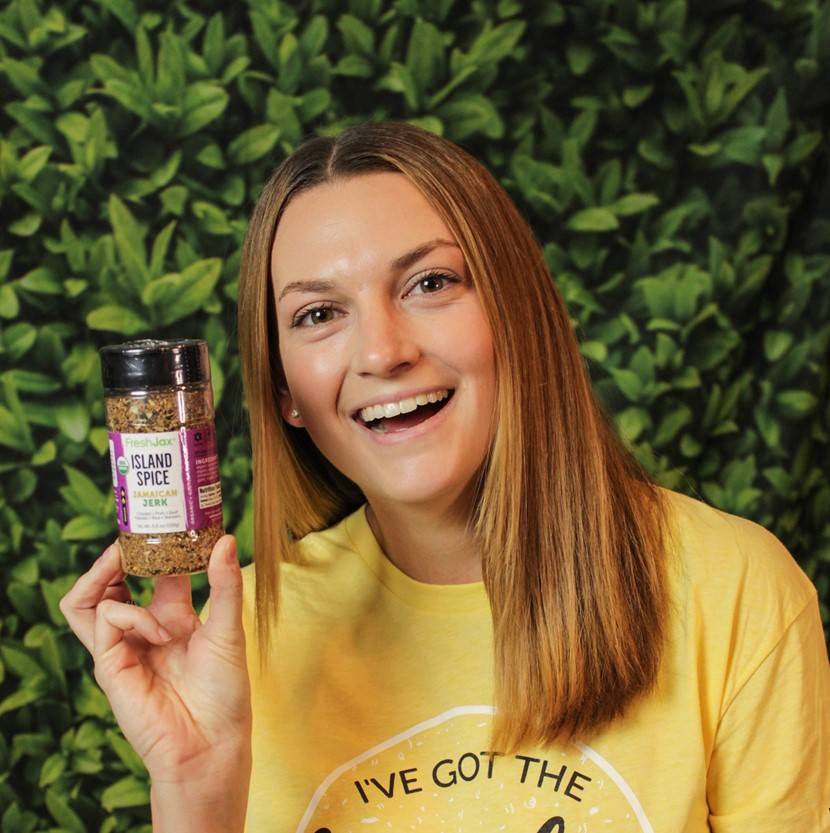 My name is Madison and I am on the Marketing Team at FreshJax! I am a Jacksonville FL native (#duvalll) who loves to cook and be creative. I am so excited to be sharing this health series with our awesome FreshJax Fans! Thank you for following along with me.
At FreshJax, our mission is to excite taste buds, inspire healthy living, and end childhood hunger. We are true believers that food is healing. Our blends are handcrafted to ensure that maximum flavor and yummi-ness will be delivered to your healthy meals with ease.
This month, we wanted to take the time to focus on one of the key values that FreshJax was started on: passion for health and wellness. Every week in February, we will be releasing a blog for our health series, "Spice Up Your Health."
To kick off this health series, we are raising awareness about women's cardiovascular health. Follow along with me as I share on different health topics and tips!
Helping to Raise Awareness of Cardiovascular Disease and Women's Health
Friday, is National Wear Red Day® February 5th 2021 as organized by the American Heart Association. According to the 2021 Heart Disease & Stroke Statistics from the American Heart Association, cardiovascular disease is the leading cause of death for women in U.S. (1)

In efforts to raise awareness for the importance of heart health, we are wearing red on this day at FreshJax. We encourage you to take a moment to learn more about the American Heart Association and help make a difference in someone else's life.
About the American heart association
The American Heart Association is a national voluntary health agency to help reduce disability and death from cardiovascular diseases and stroke. The association has been fighting heart disease and stroke for almost 100 years.
Communities all across the nation have been positively impacted by the AHA. To name just a few ways the AHA is shaping the nation, 22 million people have been trained in CPR each year, there has been a 13.6% reduction in deaths from strokes, and a 15.5% decrease in deaths from heart disease (2). 
This organization is helping make the world a healthier place and improve the lives of people everywhere.
The information and other content provided in this blog, or in any linked materials, are not intended and should not be construed as medical advice, nor is the information a substitute for professional medical expertise or treatment.
Make sure to check back next week for the second edition Spice Up Your Health blog post!