The Search For Corporate Gifting Companies Is Over. Let FreshJax Handle Your Corporate Gifting Year-Round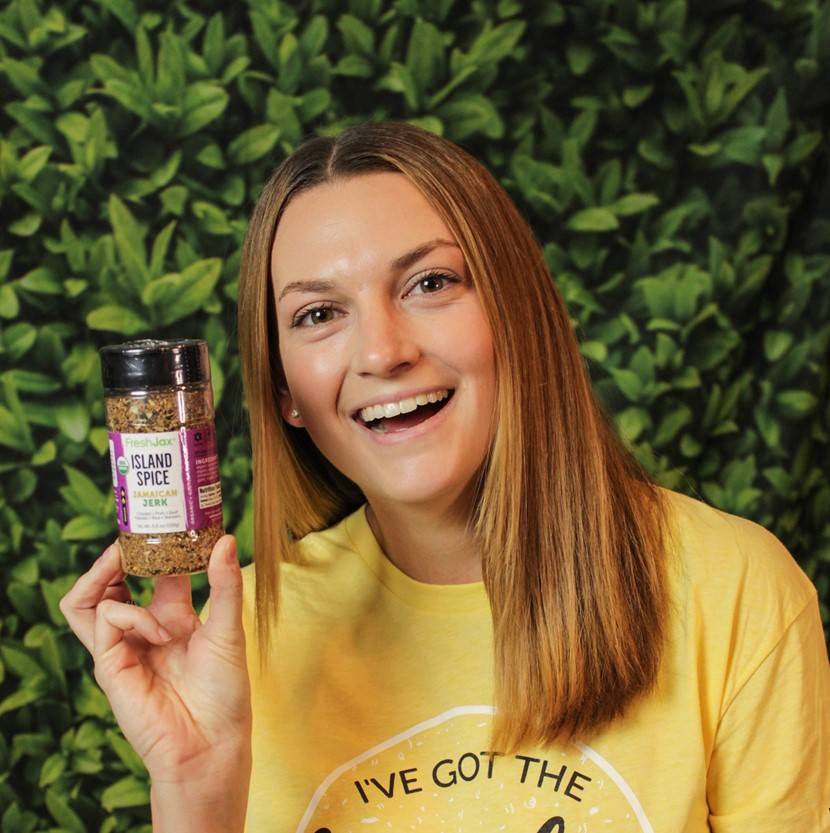 My first day at FreshJax, I was given a few awesome gifts from the company. It was so exciting and truly helped make me feel welcomed on my first day. Well, the people too of course made me feel welcomed! Anyways, I can speak from experience that it is the little things that make a big difference in creating a fun work environment.
Christmas has passed us as fast as it arrived, so you might be wondering, "A corporate gifting blog? I don't need to worry about that until next year!" This goes way beyond corporate Christmas gifts and wishing your team or clients Happy Holidays.
Corporate gifting should be on your radar year round because there are so many reasons to send those who have a part in your success something as fun as flavorful organic spices. 
I'm going to inspire you with ideas for when to give gifts to your wonderful clients, employees, and potential partners year round. 
welcome back to the office
Some of us haven't been in an office since March! As you welcome your coworkers back to the office after working from home, make the transition more special with a personalized corporate gift.
It's the least you can do after all of the Zoom meetings your team has had to endure. Did anyone keep count of how many times "Can you hear me" was said? 
A FreshJax spice gift set might offset the dreaded change from a bed-to-table commute VS bed-to-office. There is no better way to ring in the New Year than by spreading some office cheer.
Is your team expanding in 2021? Onboarding a new member to your team should be a welcoming experience. Make sure to have gifting options on hand to brighten their first day.
Whether you choose to present the gift before or after the hours of trainings and boring paperwork, they will appreciate your effort to give them a warm welcome with spices. 
post meeting with a potential client
If you just nailed a meeting with a potential client, seal the bond with a nice gesture. Sending a personalized gift with your company's name on it will keep you on their mind.
When I say personalized, I'm not talking about drawstring backpacks and fruit baskets. A gift should encourage business, not burden them with another tacky paperweight. 
Nothing ensures trust between your company and a potential partner like clean, organic spices. 
Building current client relationships
In a lot of ways, client relationships are like normal relationships with a significant other. People want to know that they are valued and appreciated. 
A great way to show your clients you appreciate their loyalty is with a unique gift. Our spices are useful, health conscious, and have a shelf life of four years! 
Your clients will think of you and everything you have done for them every time they spice up their dinner.
When one of your team members has proven to have what it takes, celebrate them with a gift. 
Promotions are such a special occurrence for both the employee and company.
For the employee, it means that their performance and efforts have been recognized. 
For the company, it means that its environment is developing leaders. Show your rising leaders you appreciate them with a surprising promotion gift.
Did these employee gift ideas make you want to get shopping? Make sure to check out our Corporate Gifting Program page for more information.