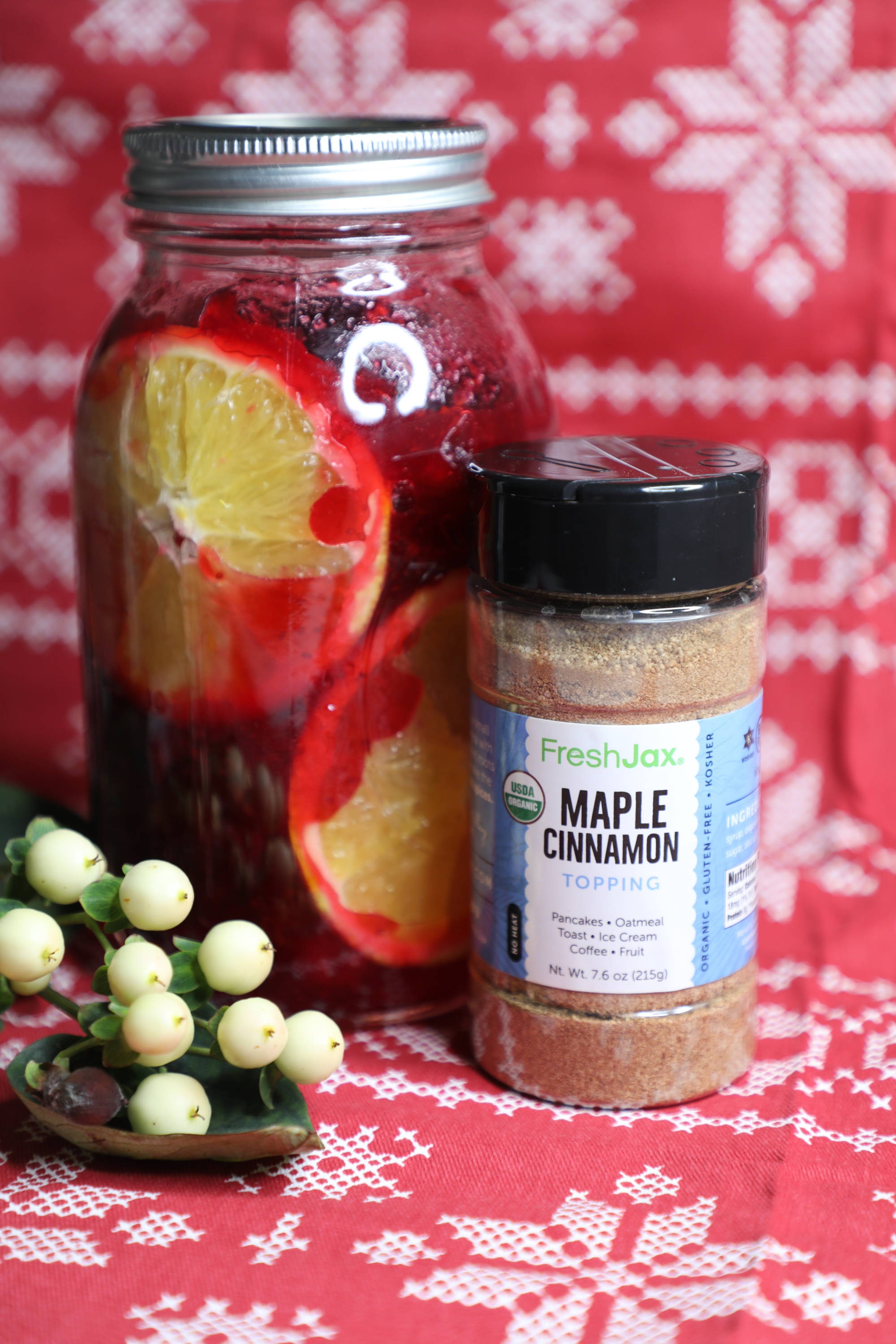 Recipe by Christine Caven
Christine is a HUGE part of our team here at FreshJax. She comes up with amazing recipes and takes beautiful photos like the mouthwatering photo above. She was inspired to make and share this recipe due to the holiday season. As you can tell she is feeling very festive by her nails!
Zest the orange and slice it into 4-5 1/4 inch slices.
Add cranberries, sugar, FreshJax Maple Cinnamon, water, and orange zest to a medium saucepan. Stir to combine.
Bring to a boil over high-heat, then reduce heat to a medium-low and simmer for 10 minutes.
Place the orange slices around the edges of the ball jar and slowly pour the cranberry mixture in the center.
Top it on some vegan Brie cheese as a yummy appetizer! 
*Note* Cranberry sauce will last 10-14 days.