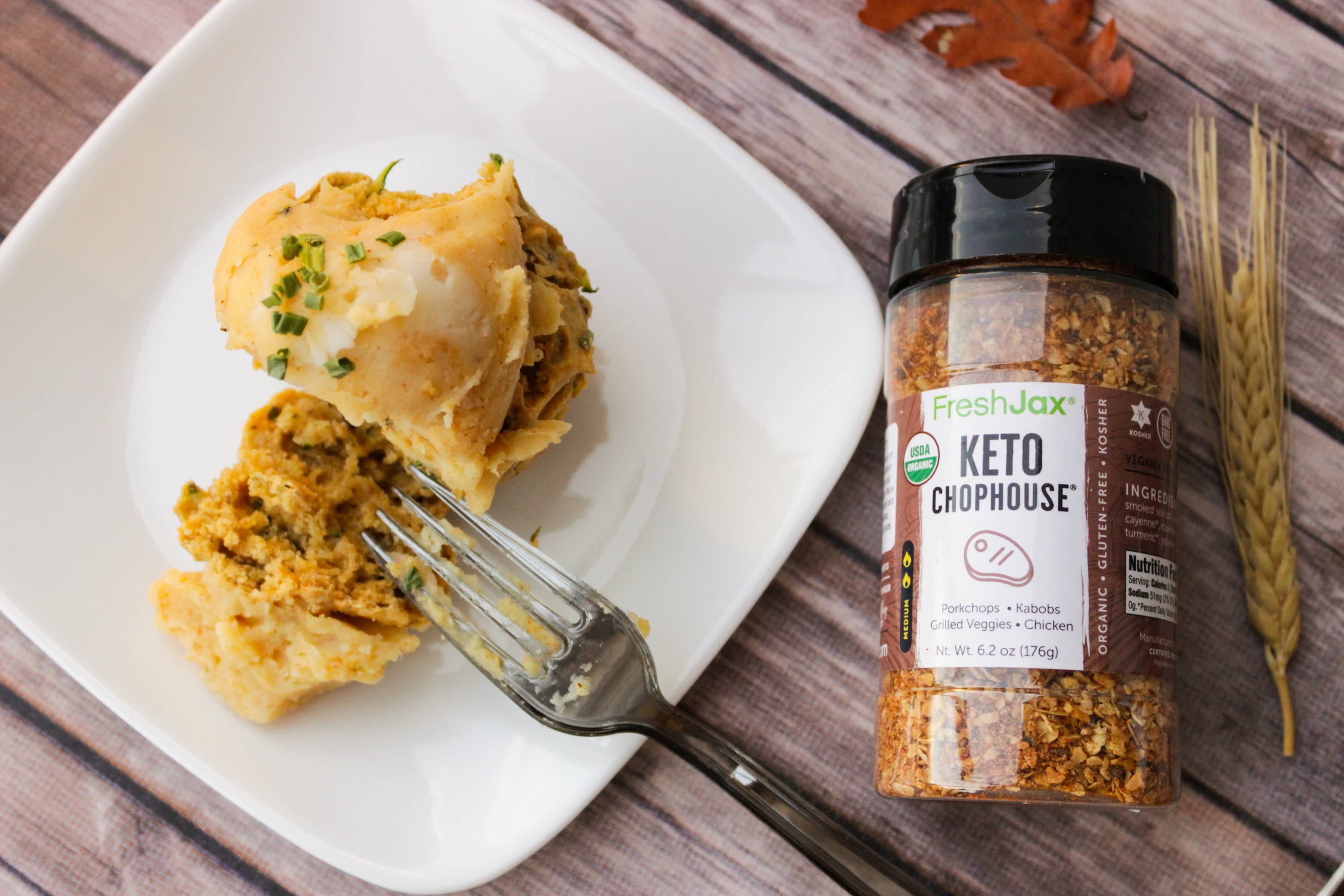 This Savory Vegan Muffin Recipe Is Great For Any Meal Of The Day!
2 tbsp Flaxseed
6 tbsp hot water
2 2/3 cup gluten free baking flour
2 1/2 tsp baking powder
1 pinch FreshJax Organic Garlic Powder
2 1/2 tbsp dried chives
1 tbp FreshJax Organic Thyme
2 1/2 tbsp olive oil
1 cup unsweetened almond milk
1/2 zucchini, shredded
2/3 cup vegan cheddar cheese, shredded
3 cups mashed potatoes
Combine flax seed and hot water in a pan until it forms to the consistency similar to that of a raw egg.
Combine flour, baking powder, salt, pepper, garlic powder, chives, thyme, and paprika powder in a bowl. Mix.
Combine olive oil, almond milk, and flaxseed mixture from earlier in a bowl. Mix.
Combine the bowl of wet ingredients into the bowl of dry ingredients folding them into one another until a dough like substance is formed.
Add shredded cheese and zucchini folding them into the dough mixture.
Place dough into a muffin pan and bake at 350° for 30-35 minutes.
While the muffins are baking combine the mashed potatoes and the Keto Chophouse Blend.
Top the muffins with a scoop of mashed potatoes and enjoy!