Eggs
Hillary's Famous Tofu Scramble
This Tofu Scramble is an amazing vegan option that I find myself enjoying not only for breakfast, but anytime of the day! Give it a shot and I promise you won't be disappointed!
burrito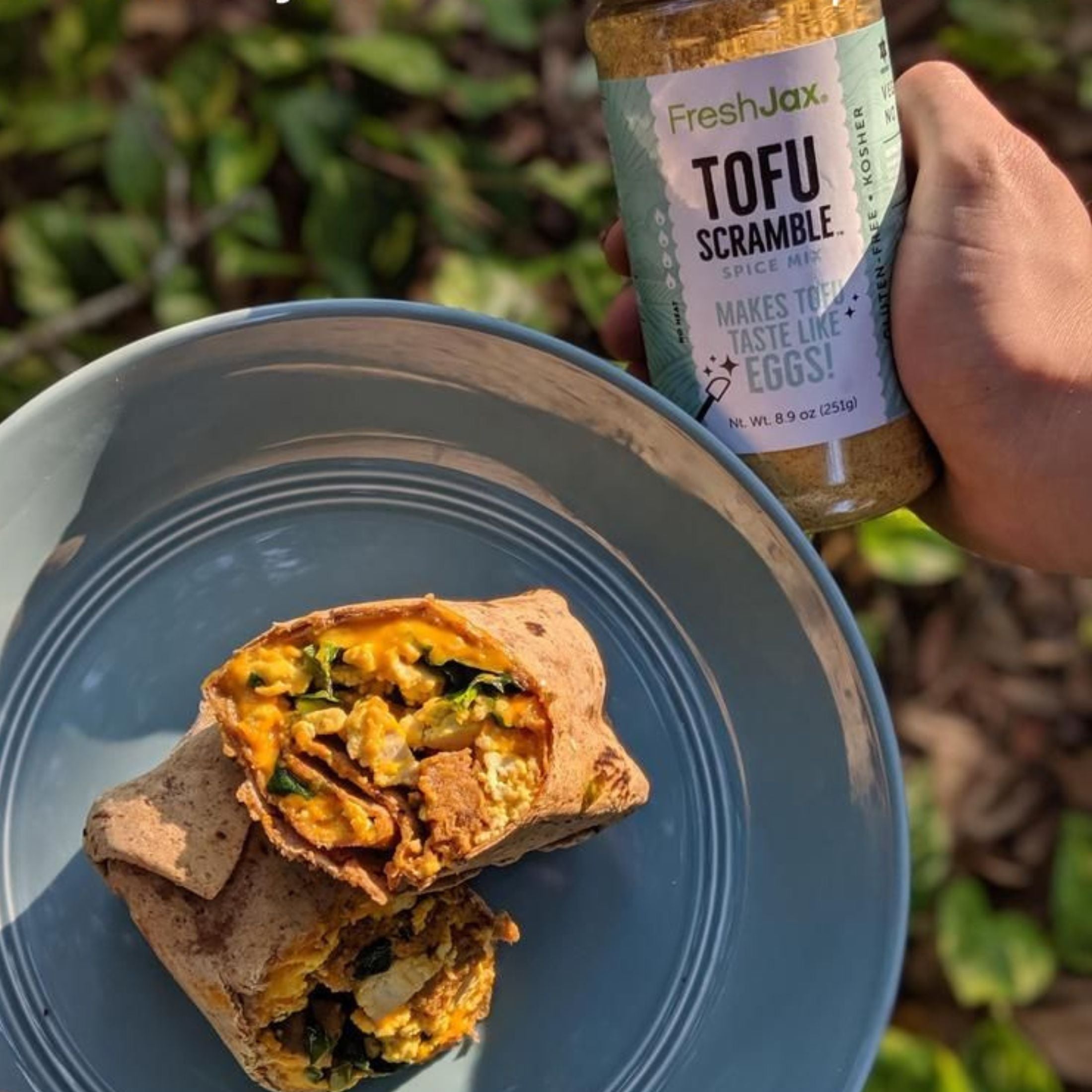 Tofu Scramble Banging Breakfast Burritos
Joe at the office is super-picky about his burritos (it was his first career)... And even he gave these the Thumbs Up! Which is kind of hard to do with a burrito this mammoth...