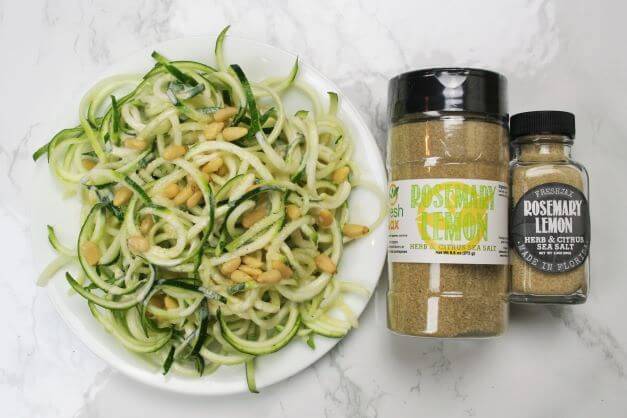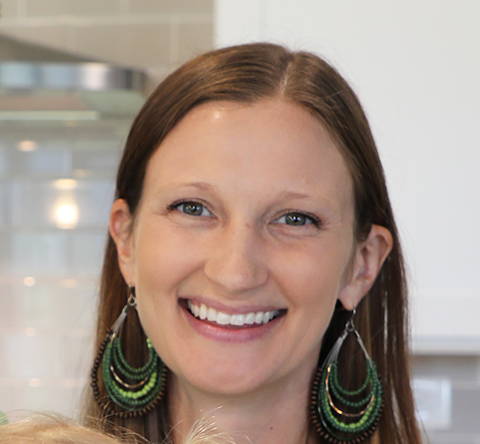 Zucchini noodles (aka zoodles) are a fun way to eat your veggies! You can put the same kinds of sauce on them as you would traditional pasta. In this recipe I used FreshJax Rosemary Lemon Sea Salt in my favorite tahini sauce and topped the whole thing with lightly toasted pine nuts. 
3 zucchini
1/4 cup tahini
2 Tbsp lemon juice
2 Tbsp water
1/4 cup pine nuts
Wash zucchini and chop off each end. Use a spiralizer to create "noodles" from the zucchini.
In a small bowl whisk together tahini, lemon juice, Rosemary Lemon Sea Salt, and water. You could also shake the ingredients in a mason jar for easy storage of any leftover sauce.
Toast pine nuts in a dry pan over medium heat. Stir often and remove from heat when they begin to brown. Keep a close eye on them, as they can burn quickly if left unattended.
Toss zucchini noodles in sauce and top with toasted pine nuts.