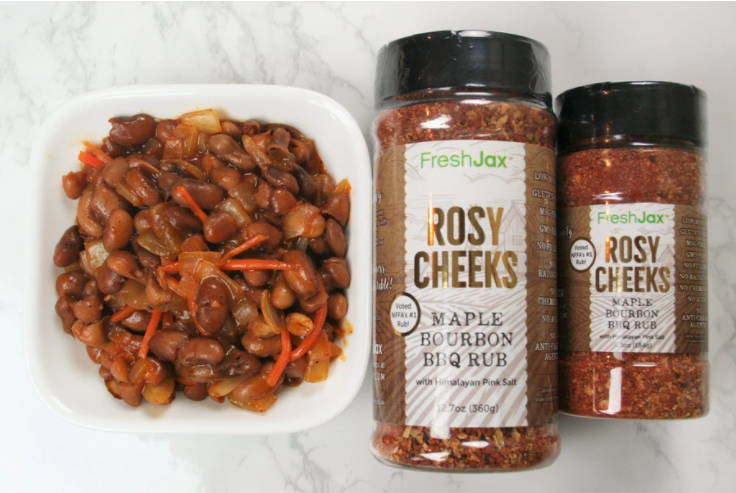 Your Whole Family Will Love The Sweet Taste Of These Healthy BBQ Baked Beans Created With FreshJax Organic Maple Bourbon BBQ Rub.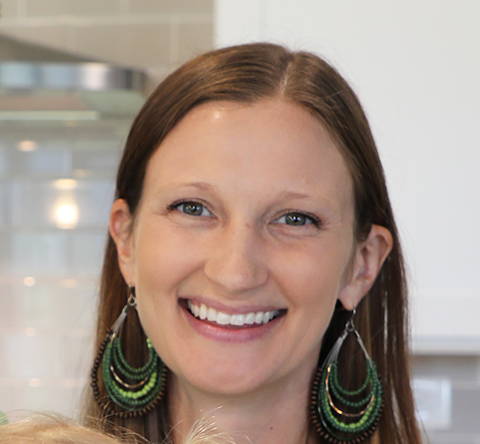 These delicious baked beans are the perfect complement to summer cookouts and warm days. They taste even better when they're made ahead of time and the maple bourbon flavor of FreshJax Rosy Cheeks has time to blend together and soak into every bite! You can cook beans from scratch or use canned beans to save time.
1 Tbsp olive oil
1 onion, diced
1 carrot, sliced
1 Tbsp dijon mustard
3 Tbsp FreshJax Rosy Cheeks BBQ Rub
2 tsp apple cider vinegar
1 Tbsp molasses
1/2 cup water
1 Tbsp corn starch
2 Tbsp maple syrup
2 (15 oz) cans pinto beans, drained and rinsed
Heat oil in a pan over medium-high heat.
Saute onion and carrot until onion is translucent and carrots are soft.
In a small bowl, whisk together mustard, Rosy Cheeks, vinegar, molasses, water, corn starch, and maple syrup.
Pour sauce into the pan and add the beans.
Reduce heat and let simmer for 5 minutes, until sauce thickens.