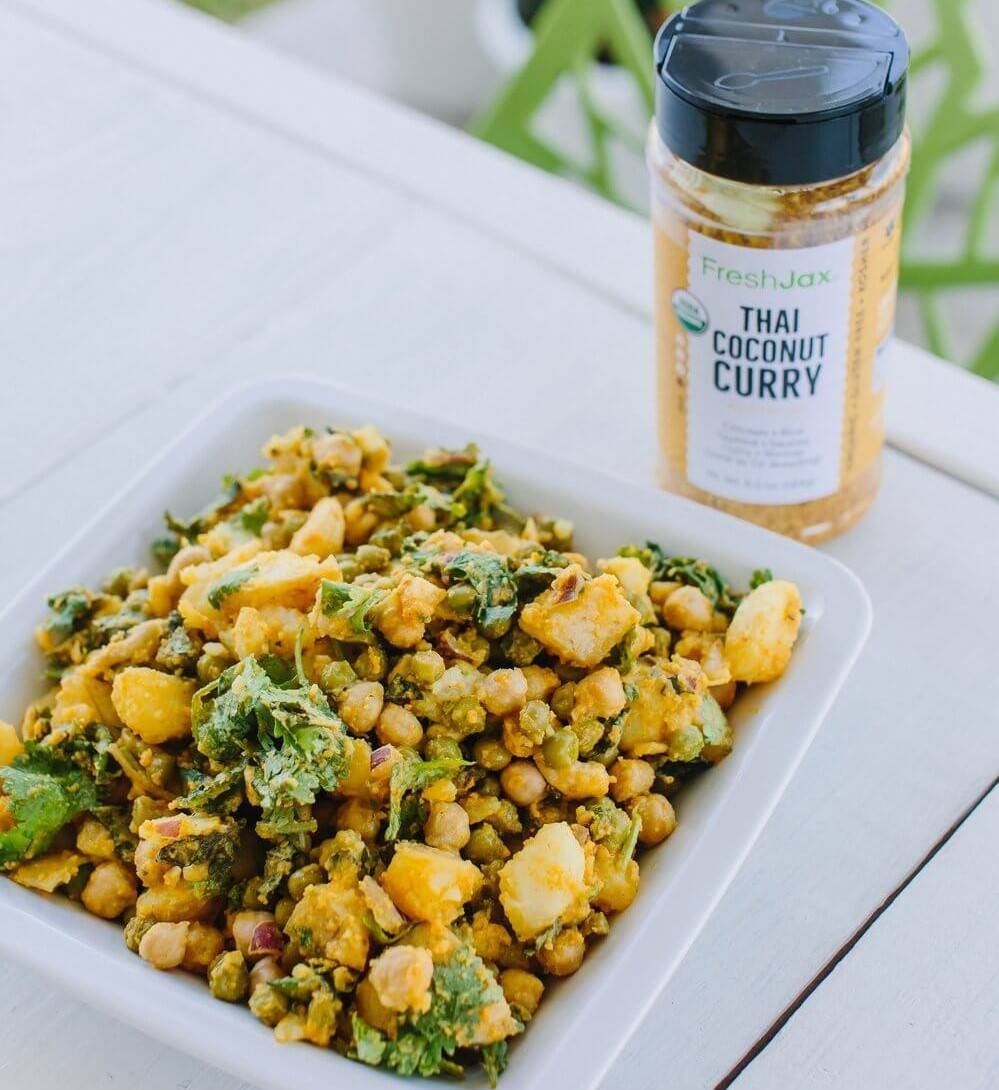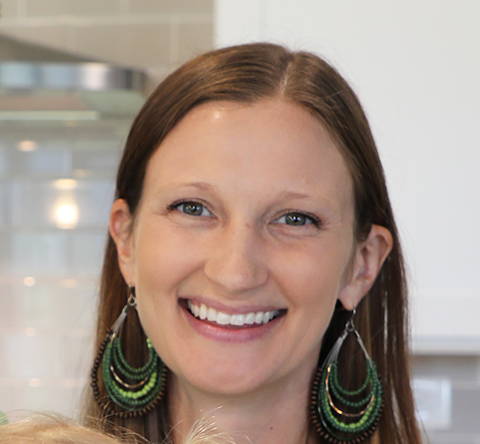 This potato salad recipe is so unique and delicious! I tend to make it when I am having a picnic with some family and friends. Give it a shot! You won't be disappointed. 
2lb russet potatoes, chopped into bite sized pieces
1 cup frozen peas
1 (15oz) can chickpeas
1/4 cup red onion, diced
1 cup cilantro, chopped
1/2 cup mint, chopped
1/2 cup roasted cashews, chopped
In a large pot, cover chopped potatoes with water and bring to a boil. Then, reduce heat to medium and continue to cook for 25 minutes, or until soft.
Just before the potatoes are done, add the frozen peas to cook for 2-3 minutes. Then, drain potatoes and peas, and set aside to cool.
Whisk together dressing ingredients.
In a large bowl, mix together all of the salad ingredients and toss with the dressing.
In a dry pan over medium heat, toast the FreshJax Coconut Curry, stirring frequently until fragrant and lightly toasted. Then, add to the top of the salad.