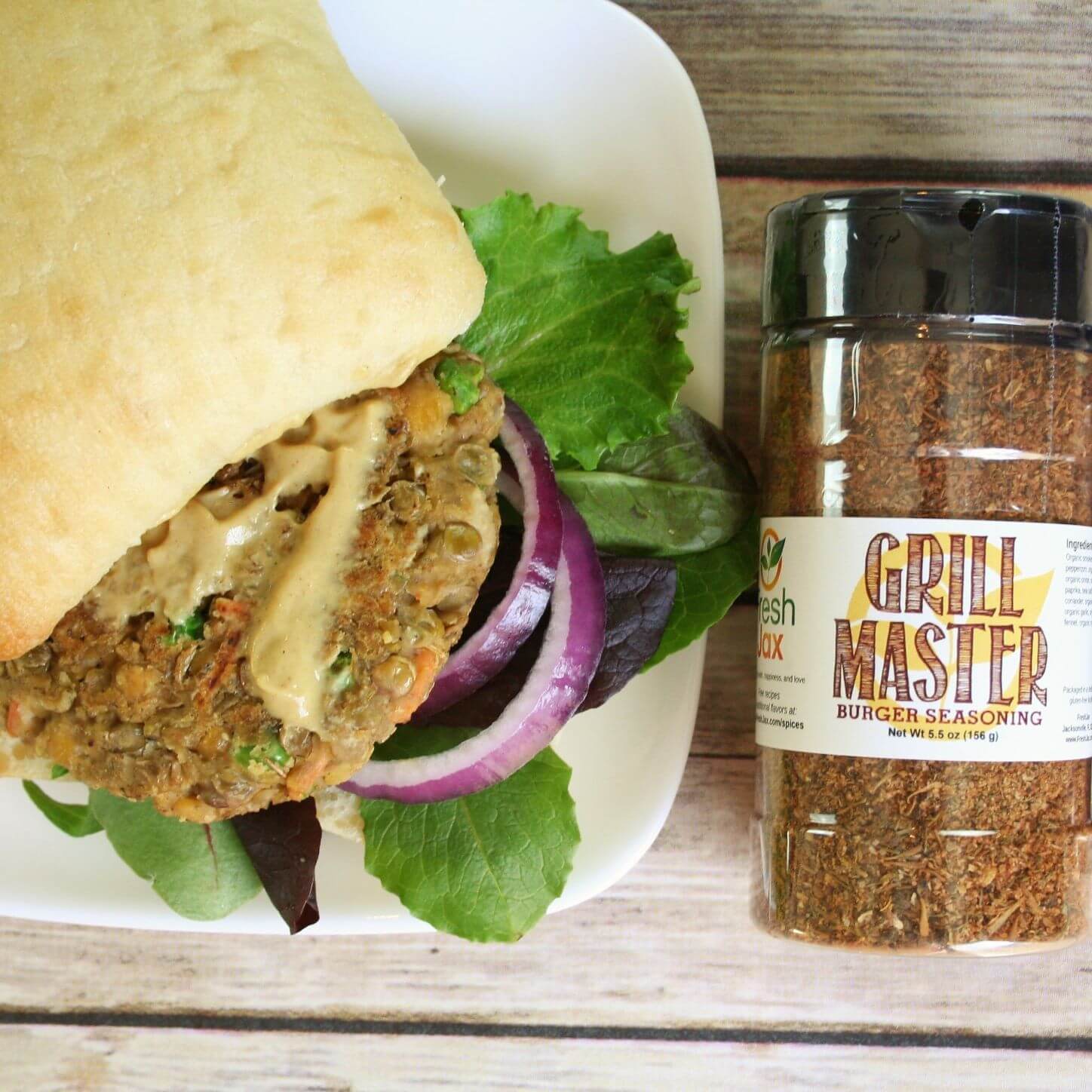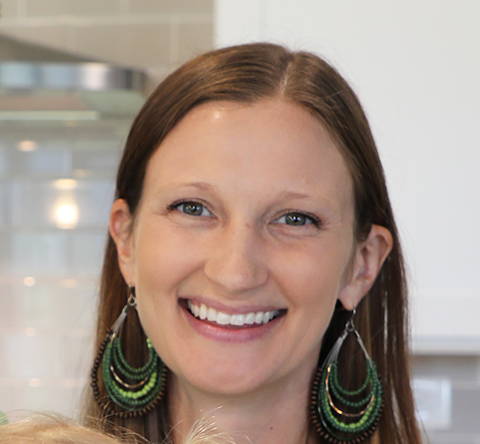 I usually freeze the leftovers so I can reheat them later. These burgers are one of Ella's favorites! She always enjoys sharing them with me for her lunch.
1 cup brown/green lentils
3 cups water
1 (15 oz) can chickpeas (garbanzo beans), drained and rinsed
1 cup frozen peas
1/2 cup shredded/matchstick carrots
1/2 cup almond flour
2 Tbsp tahini
1/2 cup cornstarch
2 Tbsp olive oil
Rinse lentils and combine with water in a saucepan. Bring to a boil. Cover, reduce heat and simmer for 15-20 minutes, until tender.
While lentils cook, mash chickpeas in a bowl.
Add peas, carrots, almond flour, tahini, cornstarch, FreshJax Grill Master®: Organic Burger Seasoning, and olive oil. Mix well.
When lentils are done, drain any remaining water and mix lentils into the bowl.
In a frying pan over medium heat, warm 1 Tbsp olive oil.
Using your hands, form patties and cook in the pan for about 3 minutes on each side until golden brown and warmed through.