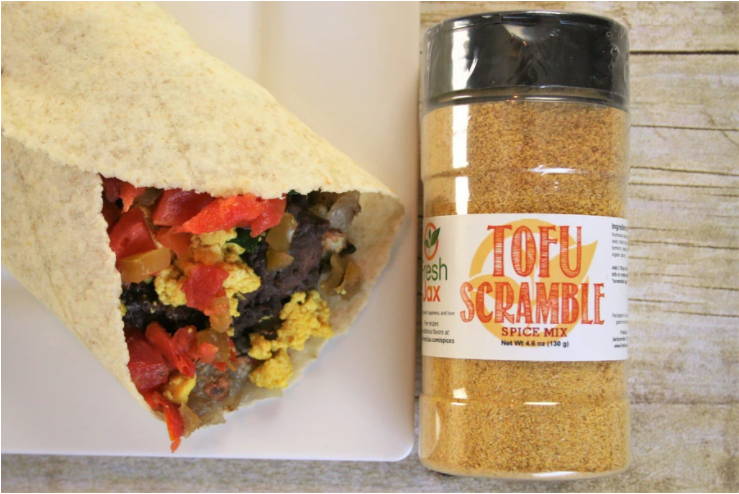 Try This Delicious Tofu Scramble Breakfast Burrito Recipe On Busy Mornings When You Need Something Quick. This Family Friendly Meal Features FreshJax Tofu Scramble® Spice Mix.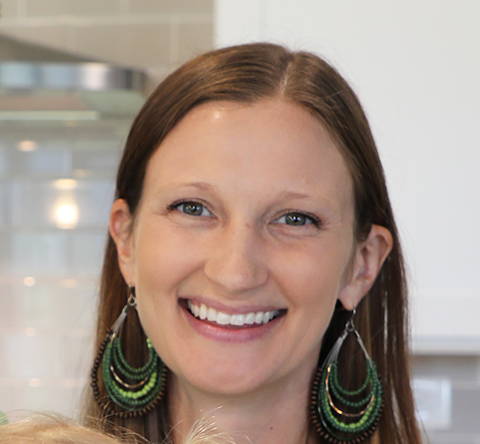 Breakfast food is great any time of day! We love these hearty tofu scramble breakfast burritos on cool mornings to fill up before a day of fun. You can top it with regular tomato salsa or try this yummy Pineapple Salsa recipe for something different!
2 Tbsp olive oil, divided
1 medium potato, shredded/grated
1/2 tsp FreshJax Toasted Onion seasoning
12 oz firm tofu, drained
1 cup chopped spinach
1 (15 oz) can black beans, drained and rinsed
salsa
tortillas
Heat 1 Tbsp of olive oil over medium-high heat. Add potatoes, stir in Toasted Onion Seasoning and cook until golden brown. Transfer potatoes to a plate or bowl and cover with foil to keep warm.
Heat 1 Tbsp of olive oil over medium-high heat. Add tofu, breaking apart with a spoon into bite size pieces. Stir in FreshJax Tofu Scramble® Spice Mix and cook until warmed through, about 5 minutes.
Add chopped spinach and continue to cook until spinach has wilted, about 3 minutes.
Warm black beans on stove top or in microwave.
Warm tortillas in the microwave or in a dry pan so they become flexible and easy to wrap without breaking.
Layer tortilla with seasoned potatoes, tofu, black beans, and salsa.