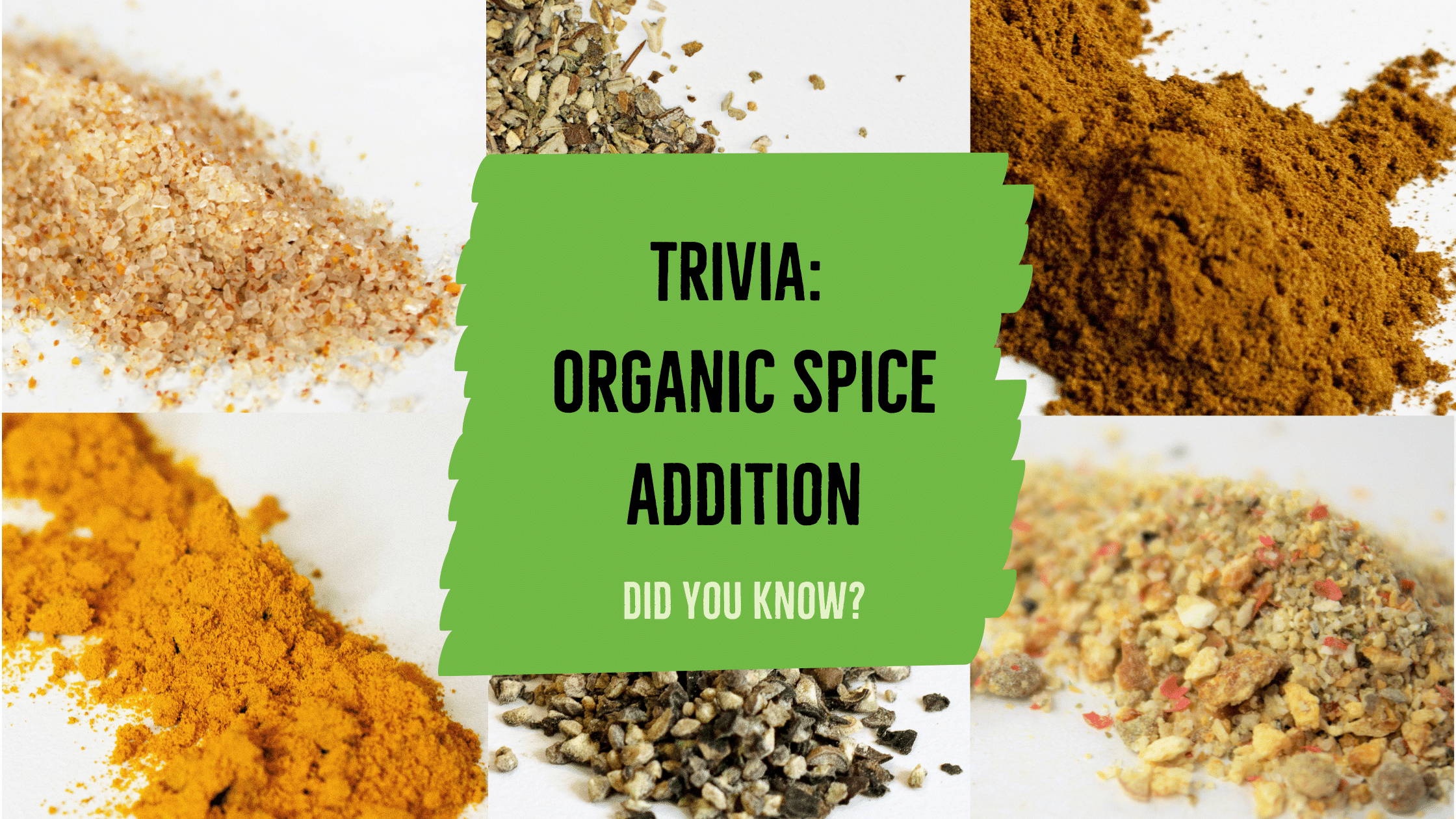 Test Your Spice Knowledge With These Five Trivia Questions
Spices and herbs have been used all over the world for thousands of years. From medicinal, aromatic, and cooking purposes, the multifunctional plants have made their mark. How well do you know the spices in your kitchen cabinet? These trivia questions will have you wondering why you haven't used more organic spices in your daily life! Let's get into it:
1. which herb is a staple in mediterranean cooking and was called "the king of herbs" by the greeks?
2. what is the most widely used culinary herb in the us?
Let's hear those answers!
3. what are three spices marco polo wrote about in his travels?
Answer: Cloves, Nutmeg, and Ginger
Find the FreshJax® blend that contains all three of these organic spices here.
4. what are three spices or herbs that doctors wore in their masks during the bubonic plague?
This is an interesting one...
5. In Ancient Egypt, what was the most expensive spice used for cooking, health benefits, and the mummification process?
It's more common than you think!
Are you a spice master?! Comment down below how many questions you answered correctly!