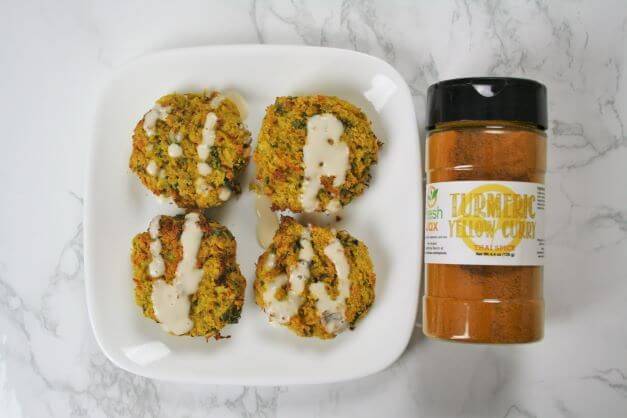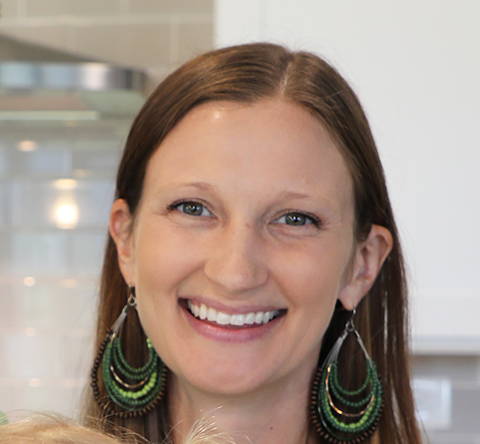 Ella and I love falafel! Sometimes falafel gets a bad rap for being dry, so I set out to create a recipe for falafel that stays moist and delicious even after it's baked. Steamed cauliflower to the rescue! The moisture in the cauliflower keeps it from drying out and it's neutral flavor doesn't overpower the true falafel taste. I like them served with Tahini Dressing.
1 head cauliflower, roughly chopped
2 (15 oz) cans chickpeas, drained and rinsed
1 cup fresh parsley, chopped
1/2 tsp black pepper
2 Tbsp tahini
1/2 cup red onion, chopped
2 Tbsp lemon juice
2 Tbsp olive oil
1 cup almond flour
Preheat oven to 375°F.
Steam cauliflower florets.
In a blender or food processor, combine steamed cauliflower, chickpeas, parsley, spices, tahini, red onion, lemon juice, and olive oil. Blend until combined, but leave some texture.
Transfer chickpea/cauliflower mixture into a large bowl and stir in almond flour.
Use your hands to make patties and lay them out on an oiled baking sheet.
Bake for 15 minutes.
Flip falafel patties over.
Bake for another 15 minutes and enjoy!