Curry
Hillary's Not Your Madras Plant-based Curry
We are not ashamed to say it: we are Curry-People. Any kind will do: Indian Curries, Japanese Curries, Korean Curries, Thai Curries.... they are all SO GOOD!This Curry Recipe uses our Not Your Madr...
Bold Bayou
Chicken Salad
Hillary's Coconut Curry Chicken Salad
This Chicken Salad recipe is so unique and delicious! I tend to make it when I am having some loved ones over or a healthy snack for the family. Give it a shot! You won't be disappointed.
Entree
Hillary's Smokey Southwest Enchiladas
These Smokey Southwest enchiladas are so good! The spicy enchilada sauce is really quick to make and the whole thing bakes for just 20 minutes. Give it a try and let us know what you think. We love...
Bibimbap
Entree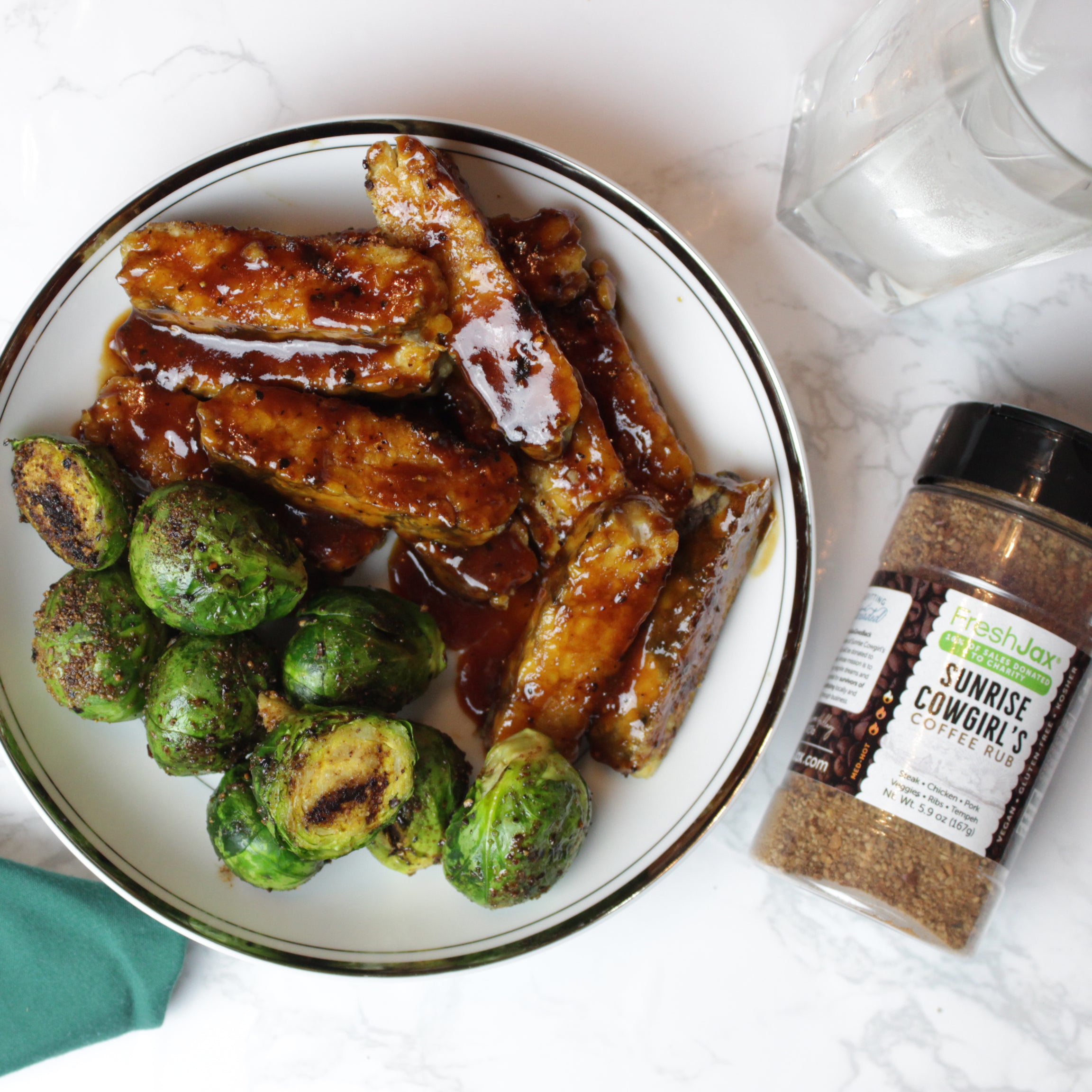 Our Sunrise Cowgirl Coffee Rub uses a 5 Pepper Blend to bring a delicious kick of heat to this BBQ dish!
Entree
Here's A Fun Twist On A Classic Summer Favorite! These Smokey Carrot Dogs Are A Healthier Alternative To Hot Dogs. The Whole Family Can Enjoy This Quick And Easy Recipe.
Ales.n.tails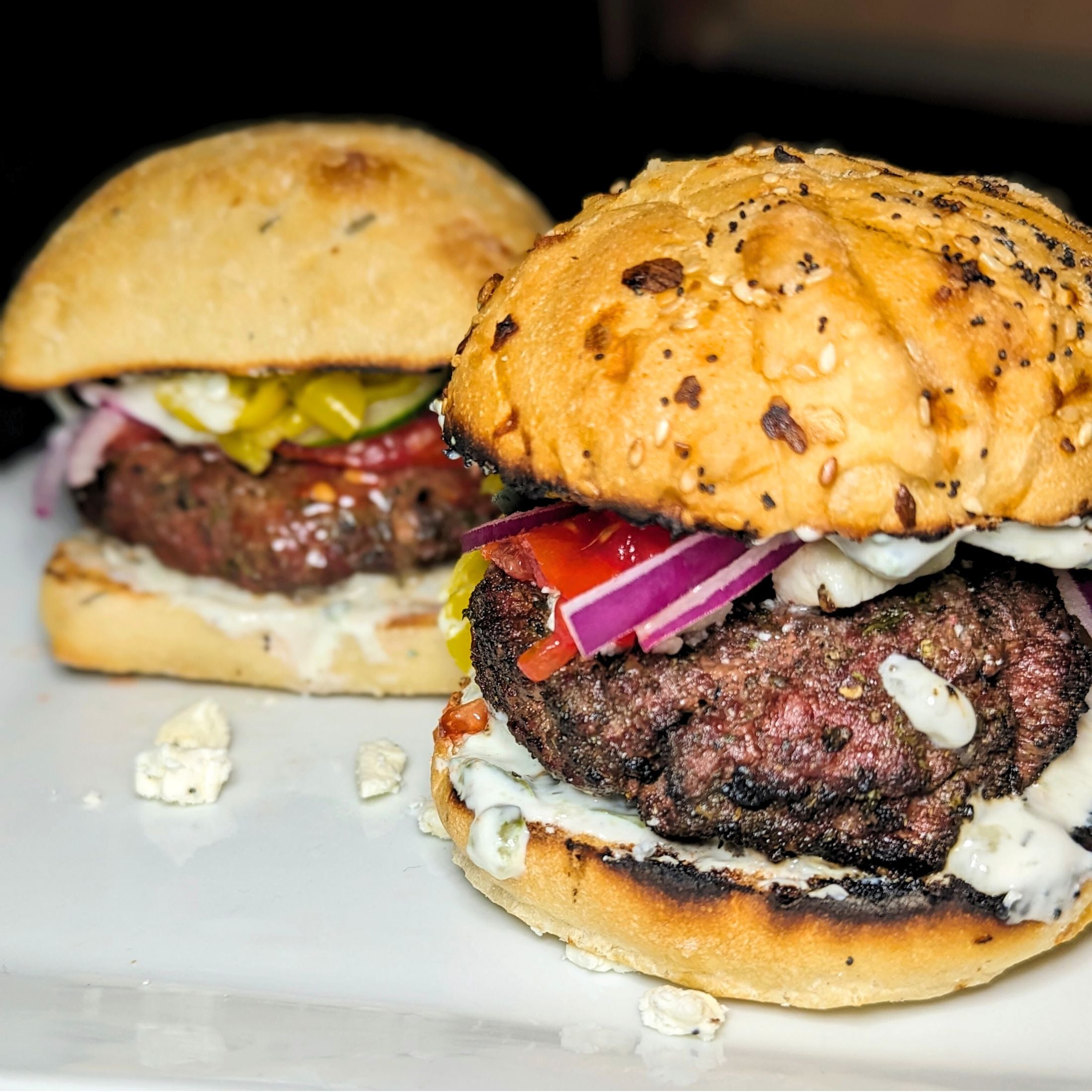 Marc's Grilled Greek Burgers (Beef or Lamb)
FreshJax Friends are AMAZING! Not only are the coolest people we know, but they are also the most creative.This super-creative use for our Greek Seasoning came from one of our favorite Grill Master...
Ales.n.tails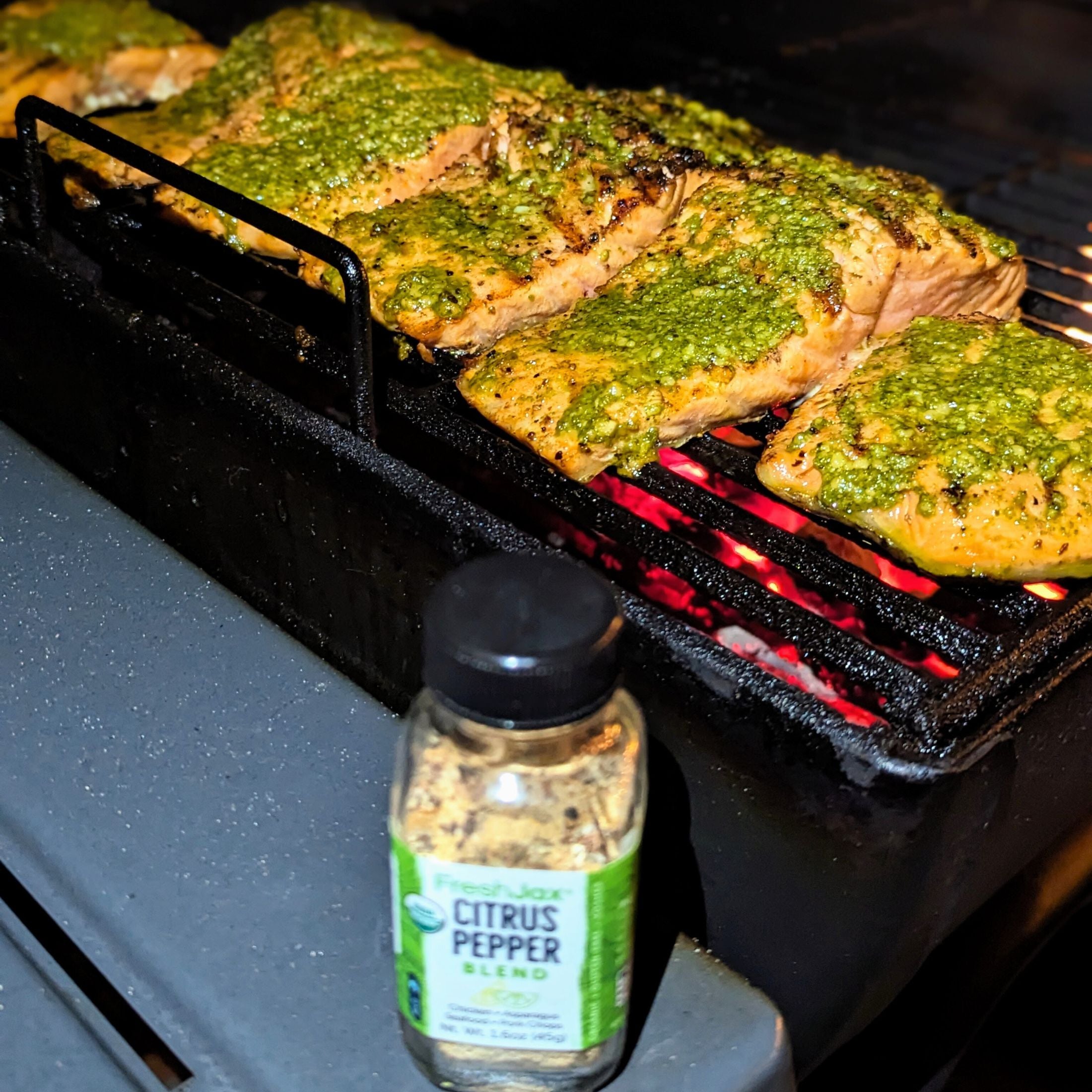 Marc's Grilled Citrus Pepper Salmon with Pesto
New "Grilling Picture Day" is seriously our favorite day at the office! Whenever FreshJax Friend Marc (@ales.n.tails) shows us his latest culinary creation it's a "drop what you're doing moment". A...
Chickpeas
Hillary's Chickpea Noodle Soup
Delicious veggies, noodles, and chickpeas make this soup one of our favorites. It's simple to put together and filled with flavorful herbs from the FreshJax Herbes de Provence Sea Salt. You can use...
Ales.n.tails
Reverse Seared Grill Master Cheeseburger
We Love talking with our FreshJax Friends so much A) Because they are Awesome and B) because they bring us the coolest new ideas. We just learned about Reverse Searing and it is such a game-changer...
Ales.n.Tails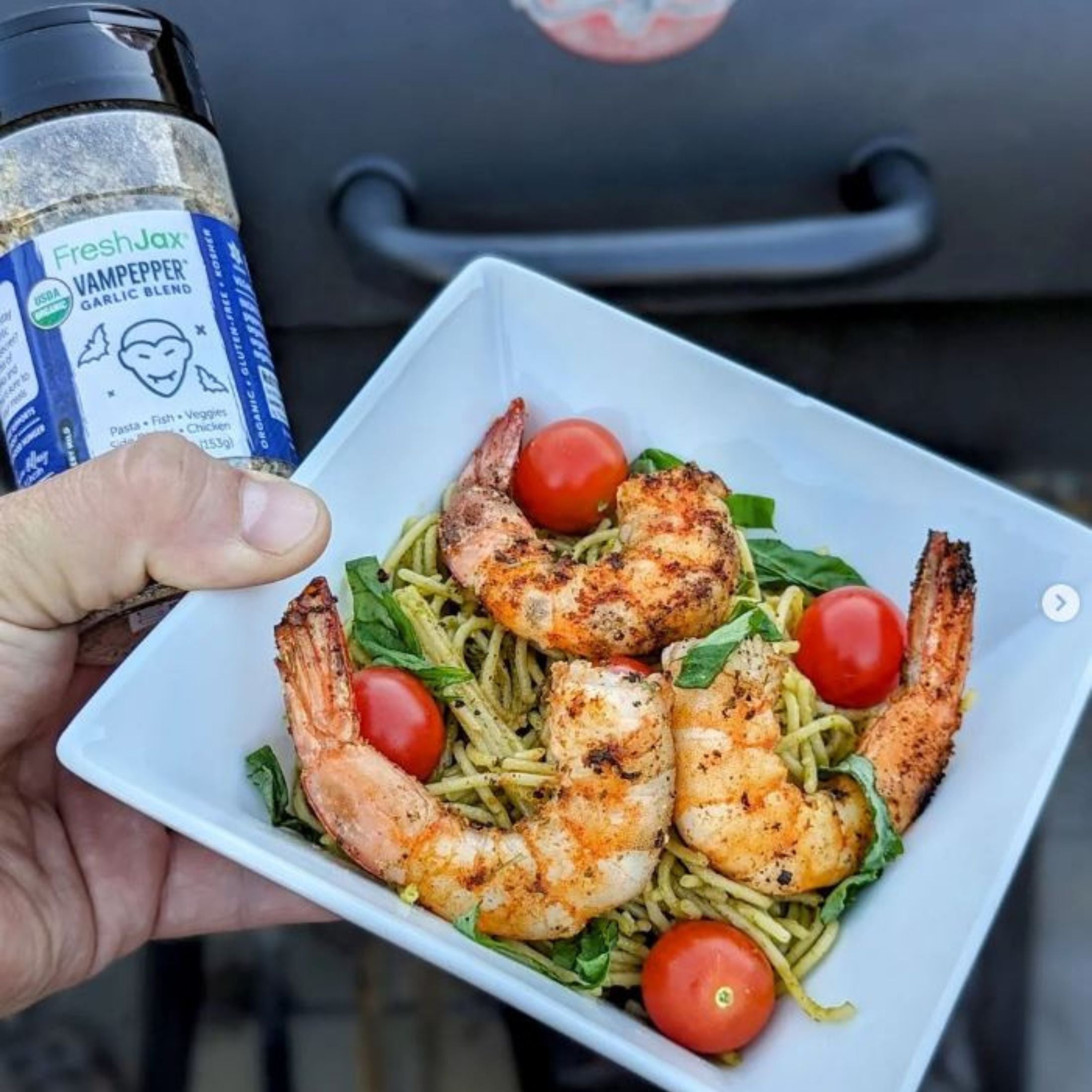 Pesto Spaghetti with Vampepper Shrimp
This fantastic cook came from FreshJax Friend Marc (2Ales.n.tails). We were so Excited to see this not just because Marc is an exceptional chef (which he is), but because we are so in love with Vam...
Eggplant
Hillary's Italian Baked Eggplant
This recipe is simple to put together and can be served by itself or on top of pasta with spaghetti sauce. (Try making your own sauce with plain tomato sauce + FreshJax Italian Seasoning). I often ...