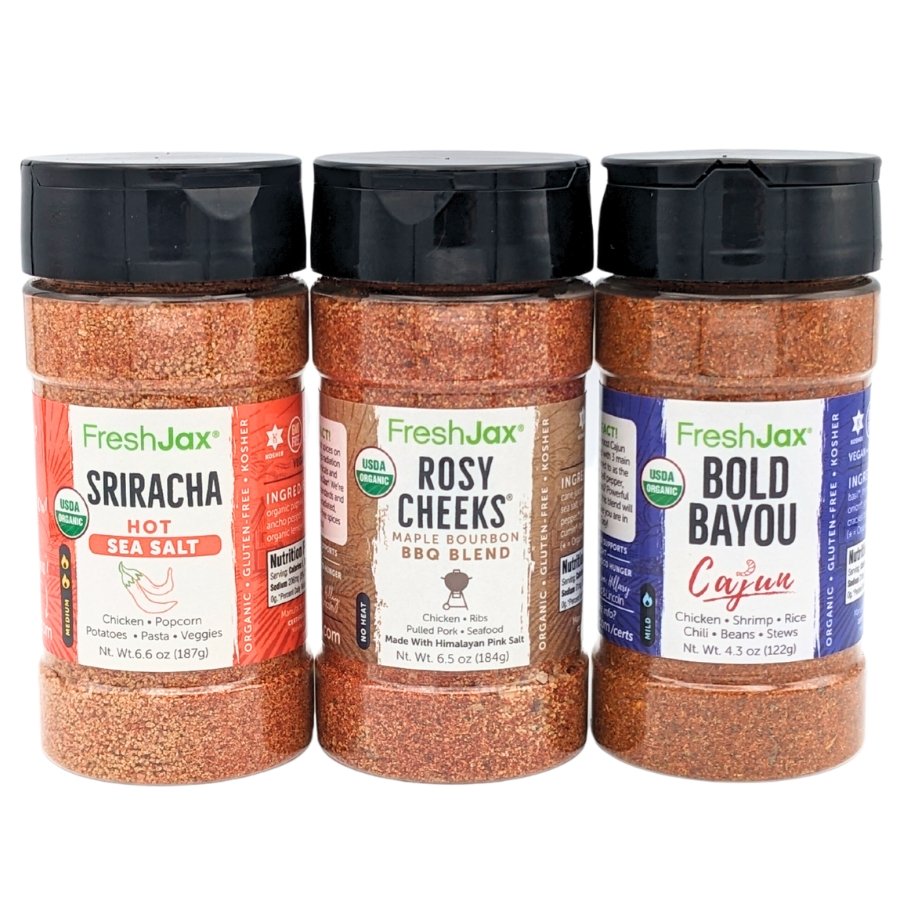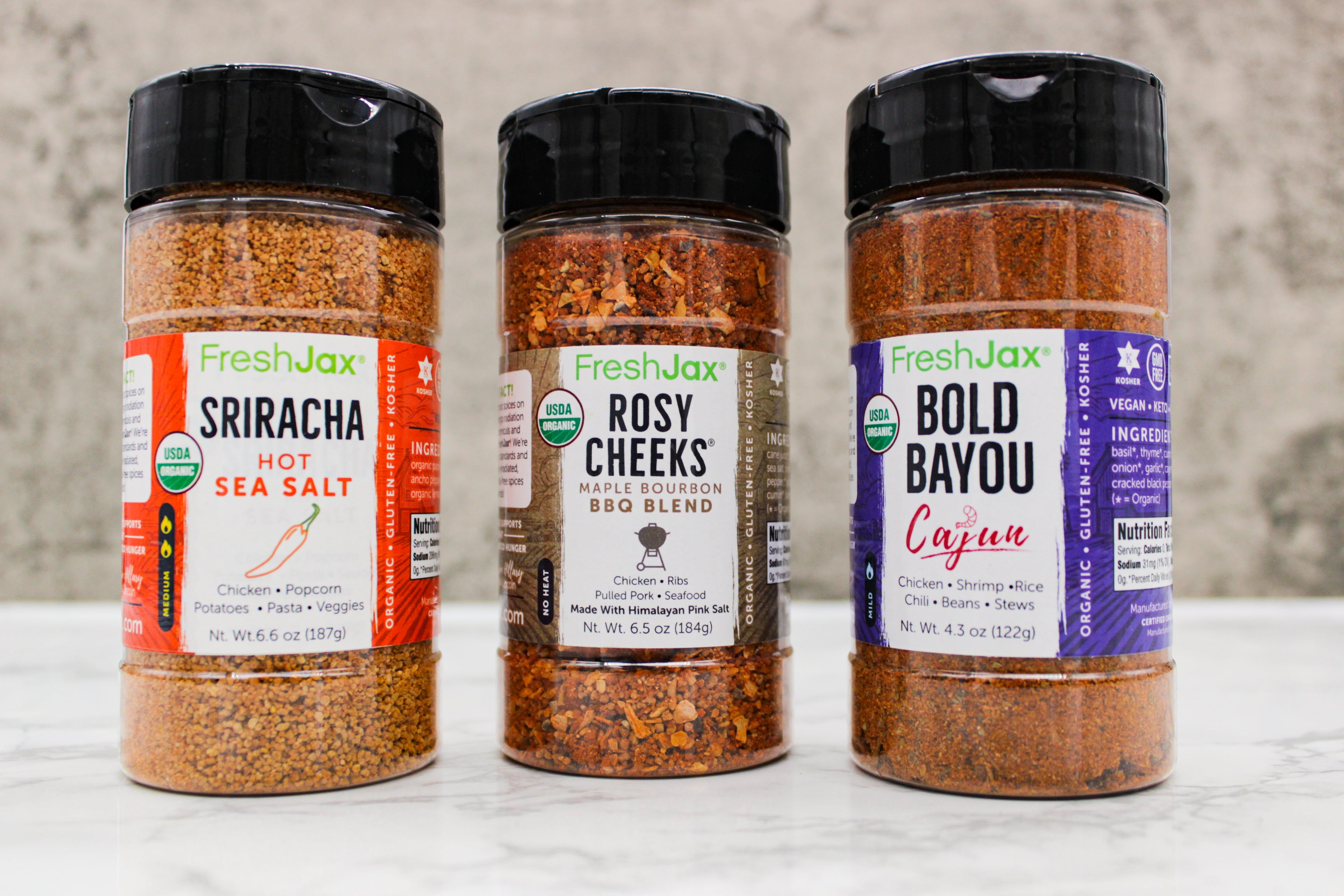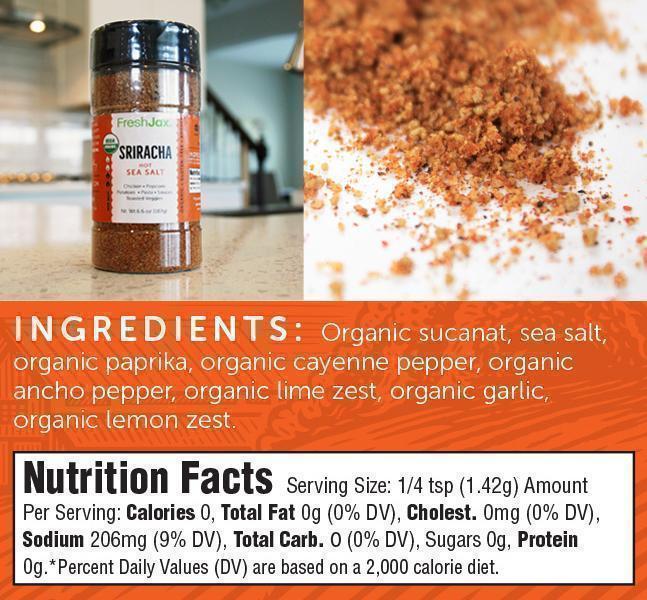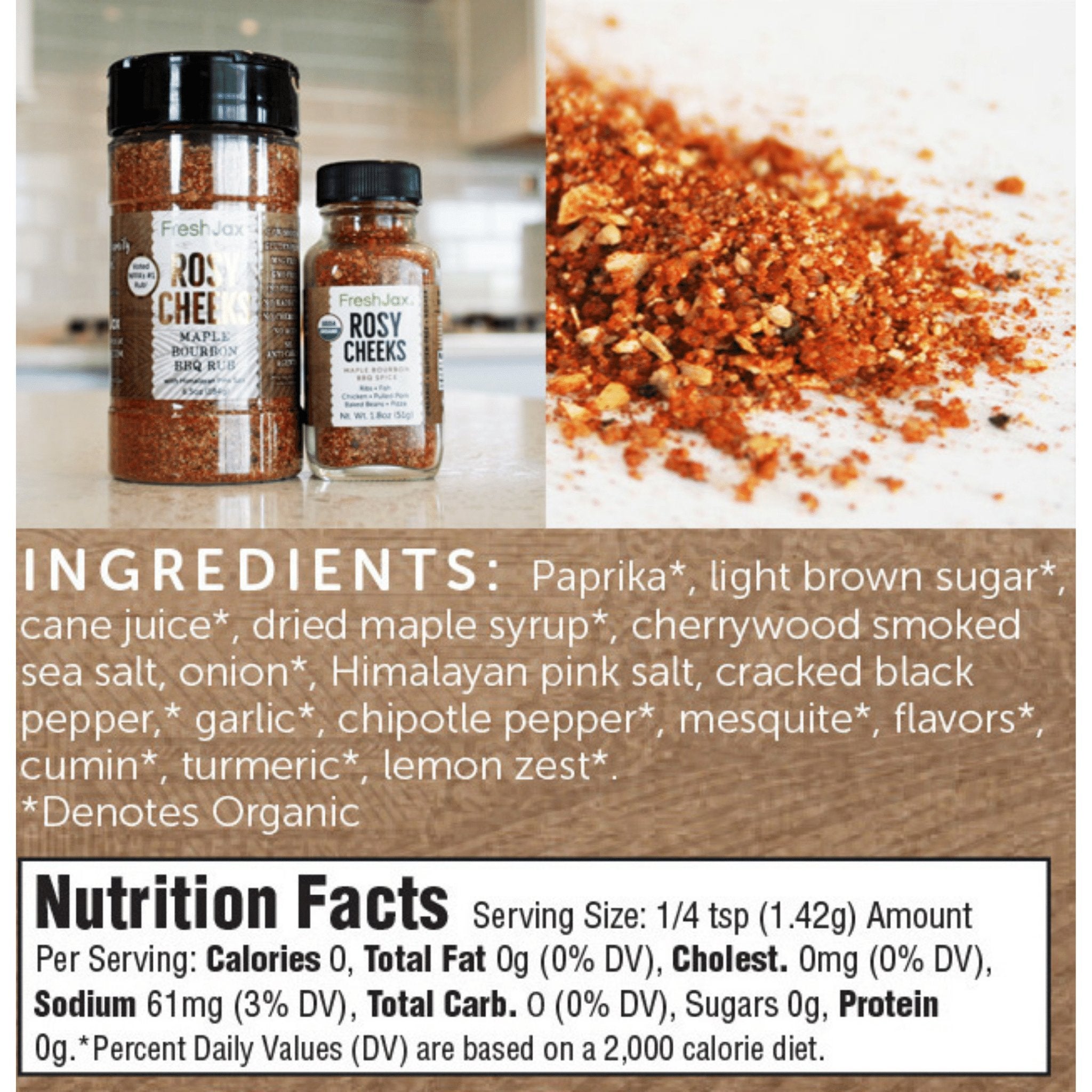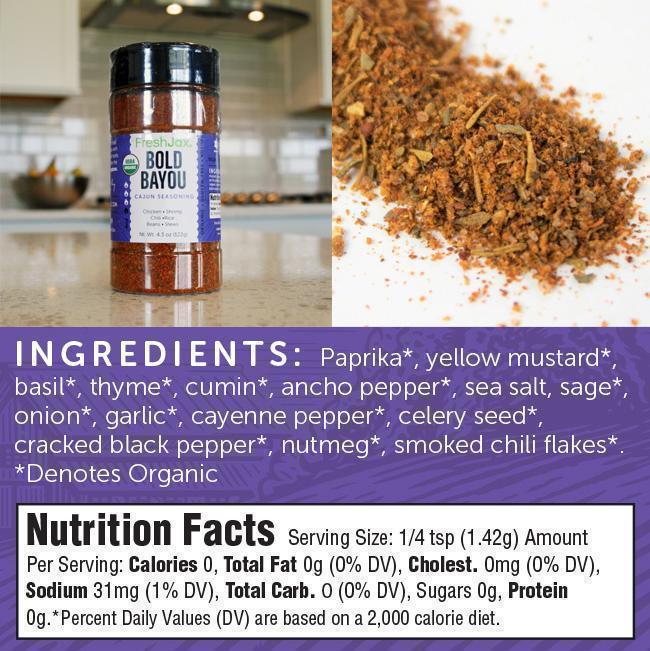 Pork Seasonings Organic 3-pack Large
Order and get
43

PepperCoins

Sign Up for Spice Club to Trade PepperCoins For Perks Today
---
These FreshJax Organic Blends will make you want to clean out your grandma's expired spice bottle collection. One FreshJax blend for one recipe is all you need. These grill spices were hand selected with our pork lovers in mind.  From pork chops to stir-fry, these are must-have seasonings.
This Set Includes:
Sriracha: Organic Hot Sea Salt 6.6 oz (187g) - "I put sriracha on everything." If this phrase describes you, then look no further. Sriracha sea salt is our organic take on the beloved hot sauce. Put it on your meats, veggies, and, well, anything.
Heat Rating: 🔥🔥
Rosy Cheeks: Organic Maple Bourbon BBQ Spice 6.5 oz (184g) - Who doesn't love the taste of sweet and smokey barbecue? With Rosy Cheeks, you won't need an expensive smoker to reach that flavor. Just sprinkle it on your meat and veggies for a delicious southern style barbecue meal.
Bold Bayou: Organic Cajun Seasoning 4.3 oz (122g) - Itchin' for some cajun in your kitchen? That was a mouthful, but so is this spice. A powerful blend of paprika, cayenne, red pepper, and nutmeg will make you feel like you're in "The Big Easy."
Heat Rating: 🔥
Free Shipping for Orders Over $47.00, otherwise $4.95 Flat-Rate anywhere in the continental US.
Orders Ship within 1-2 Business Days.
Orders Over $75 require Signature Confirmation
Curbside Pick-Up Available!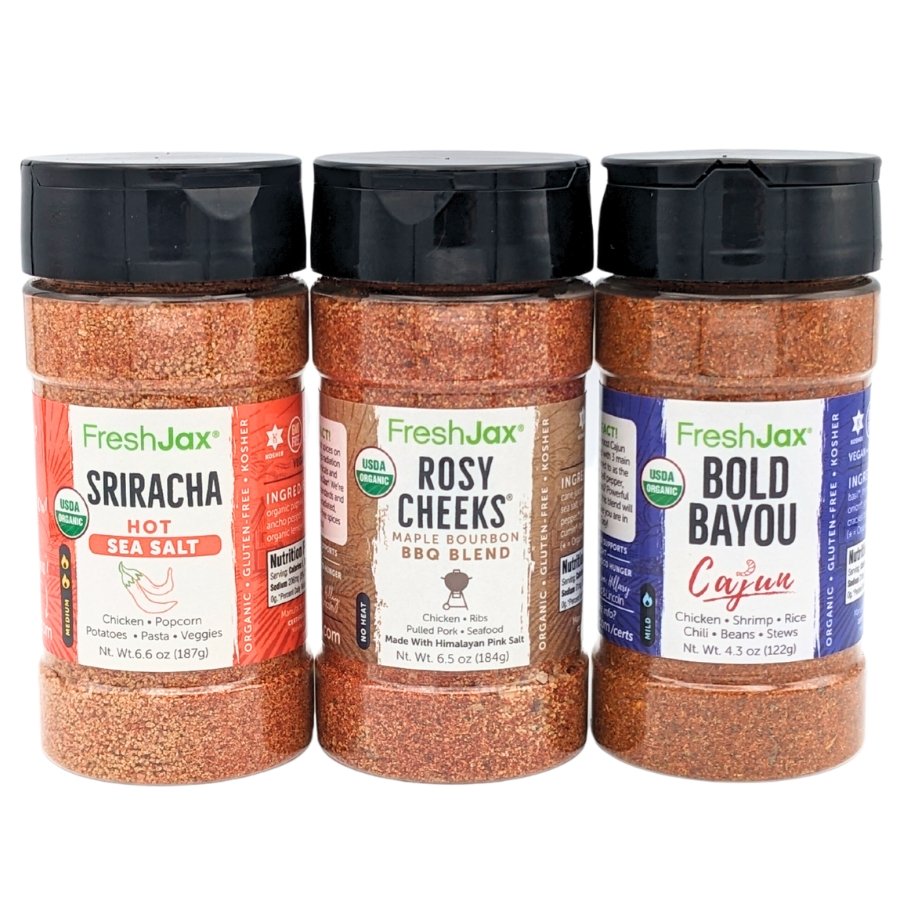 Order and get
43

PepperCoins

Sign Up for Spice Club to Trade PepperCoins For Perks Today