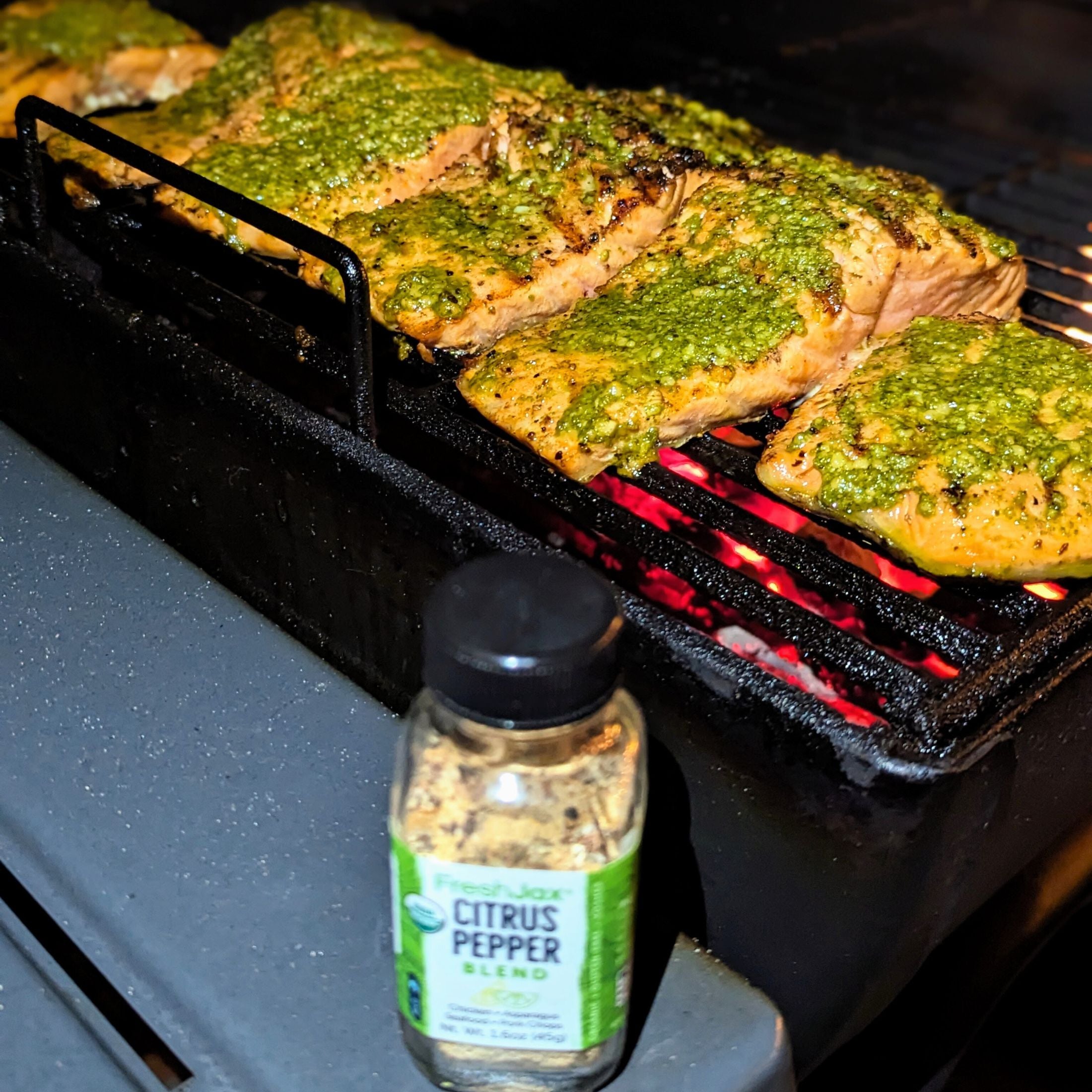 Ales.n.tails
Marc's Grilled Citrus Pepper Salmon with Pesto
New "Grilling Picture Day" is seriously our favorite day at the office! Whenever FreshJax Friend Marc (@ales.n.tails) shows us his latest culinary creation it's a "drop what you're doing moment". A...
Avocado
Hillary's Delicious Avocado Pesto
Avocados are amazing and Toasted Onion really brings out their delicious flavor! We love the way this sauce brings the rich, creaminess of the avocados together with fresh basil and bright lemon ju...