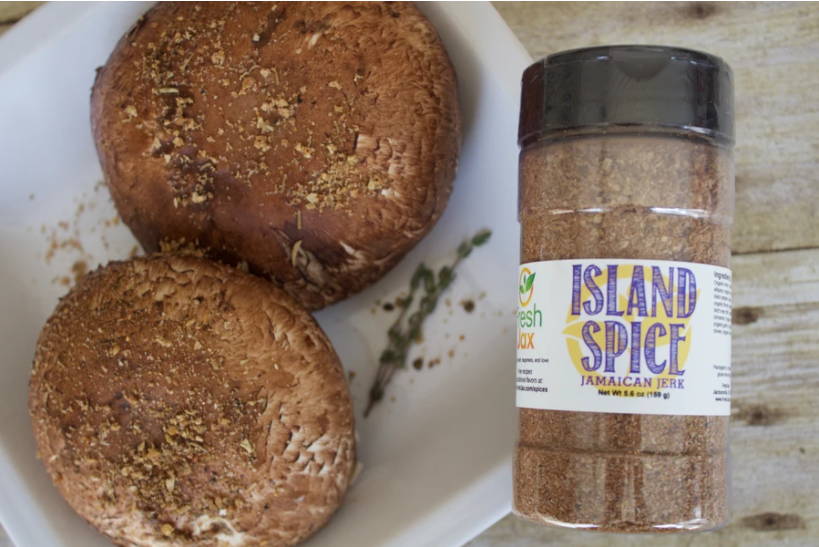 Our Organic Island Spice Gives These Portabello Mushrooms That Jamaican Jerk Flavor You Are Craving. 
These Island Spice mushroom caps make a great addition to a hearty sandwich, stir fry, or burrito and they're simple to prepare.
Preheat oven to 400 degrees and cover a baking pan with tin foil.
Remove mushroom stems by twisting at the base. Wipe them clean with a damp paper towel.
Drizzle olive oil into the mushrooms and sprinkle with Island Spice.
Place the caps upside down on the baking pan.
Roast the mushrooms for 10 minutes, flip them over, and roast for an additional 15 minutes, or until tender.
Trying this recipe at home or for the family? Tag @FreshJax for your chance to be featured on Instagram!