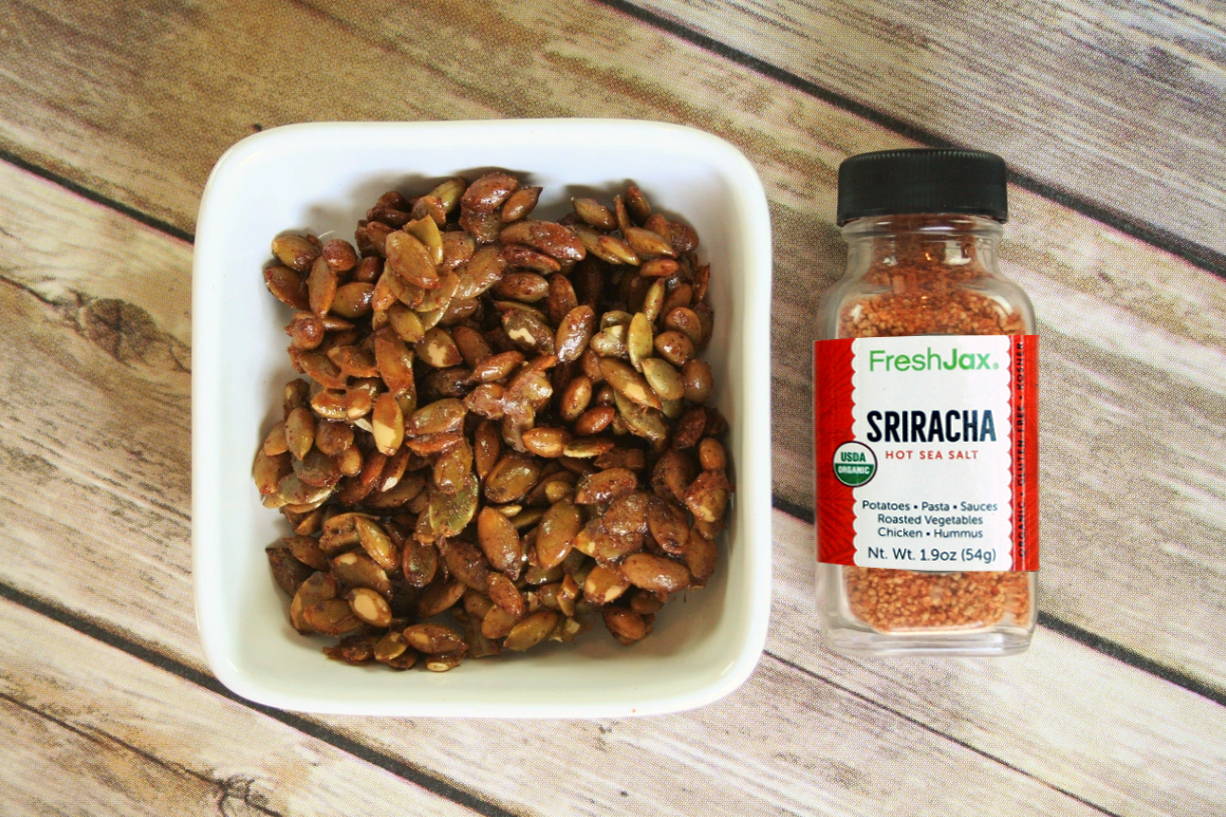 Preheat oven to 350 degrees F.
In a bowl combine all ingredients and stir well to coat the pumpkin seeds.
Line a rimmed baking sheet with parchment paper and spread pumpkin seeds out in an even layer.
Bake for 10 minutes.
Stir.
Bake for an additional 10 minutes.
Let cool and enjoy!