Fresh Bay
Hillary's Fresh Bay Scalloped Potatoes
The whole family is sure to love this recipe. It takes a little while to bake, but trust us, it's worth it! It's worth it for the amazing flavor and how healthy they are!
Cauliflower
Hillary's Citrus Pepper Roasted Cauliflower
This is our favorite way to eat cauliflower! It cooks down when roasted into tender bite size pieces, so don't be intimidated by cooking two heads of cauliflower at once. It makes a great game day ...
Coconut Curry
I absolutely LOVE this recipe. I make it so often because it is so easy and fast to make. If you are a mom, college student, or a living person you will love this recipe!
Hillary
Garlic Herb
Hillary's Garlic Herb Mashed Potatoes
Comfort food at its best! You don't have to wait for Thanksgiving to enjoy these. My family and I enjoy this recipe nearly every time we are craving some good-ole mashed potatoes.
Campfire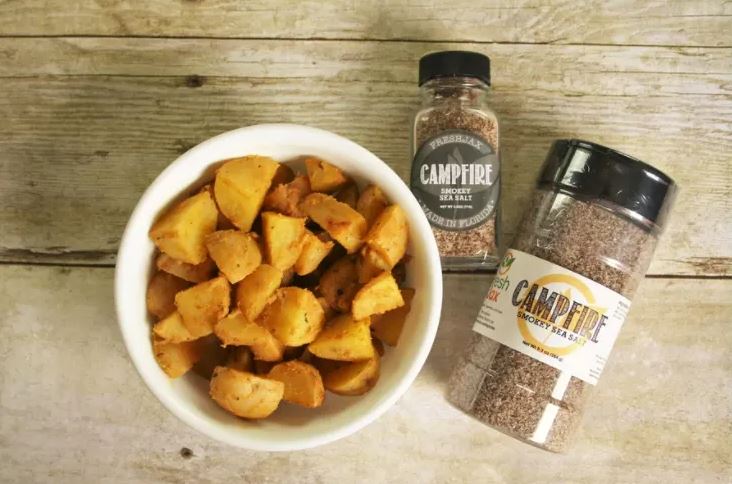 Here Is A Yummy And Easy Recipe For Home Fries Made With FreshJax Organic Campfire Smokey Sea Salt.Savory, Smokey Campfire Home Fries are delicious any time of day. The potatoes are cooked until go...
Appetizer
Hillary's Thai White Bean Hummus
This Hummus recipe is so unique and delicious! I tend to make it when I am having some loved ones over or a healthy snack for the family. Give it a shot! You won't be disappointed.
Avocado
Hillary's Delicious Avocado Pesto
Avocados are amazing and Toasted Onion really brings out their delicious flavor! We love the way this sauce brings the rich, creaminess of the avocados together with fresh basil and bright lemon ju...
Dips
Hillary's Smokey Southwest Cowboy Caviar
Cowboy Caviar is a fun alternative to salsa. It's great for summer potlucks and snacking with tortilla chips. Simple to make, filled with colorful veggies, and bold Southwest flavor.
Bread
This simple garlic and herb bread recipe is perfect along side spaghetti. You can use dinner rolls, french bread, or gluten-free bread. The crisp, toasty bread and flavorful garlic, herbs, and sea ...
Asparagus
Citrus Pepper Roasted Asparagus
This lightly roasted asparagus recipe is a wonderful side dish. Try it alongside heartier recipes like Grilled Fresh Bay Potatoes or Coconut Curry Rice.
Beans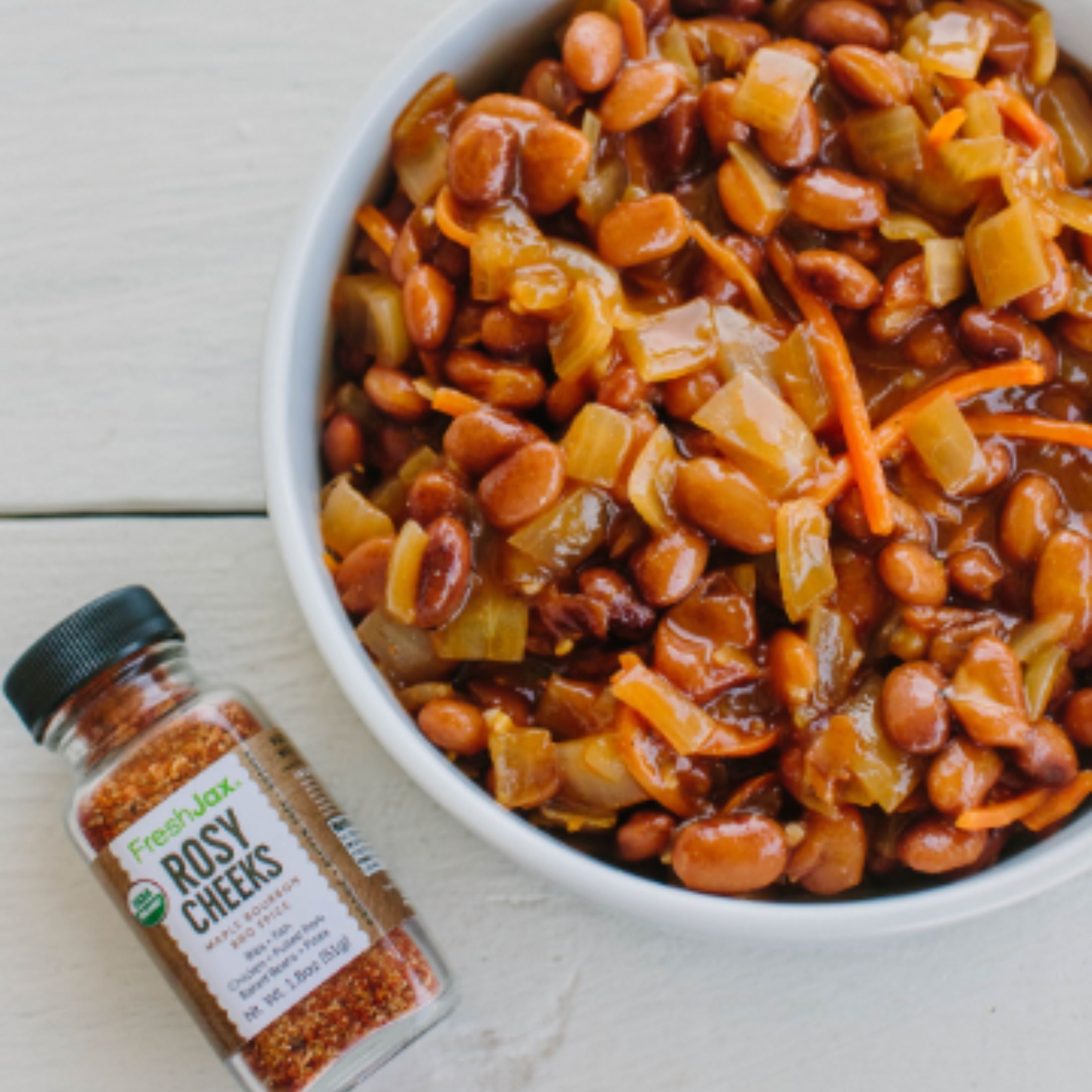 BBQ Baked Beans Featuring Rosy Cheeks
These delicious baked beans are the perfect complement to summer cookouts and warm days. They taste even better when they're made ahead of time and the maple bourbon flavor of FreshJax Rosy Cheeks ...
Ales.n.Tails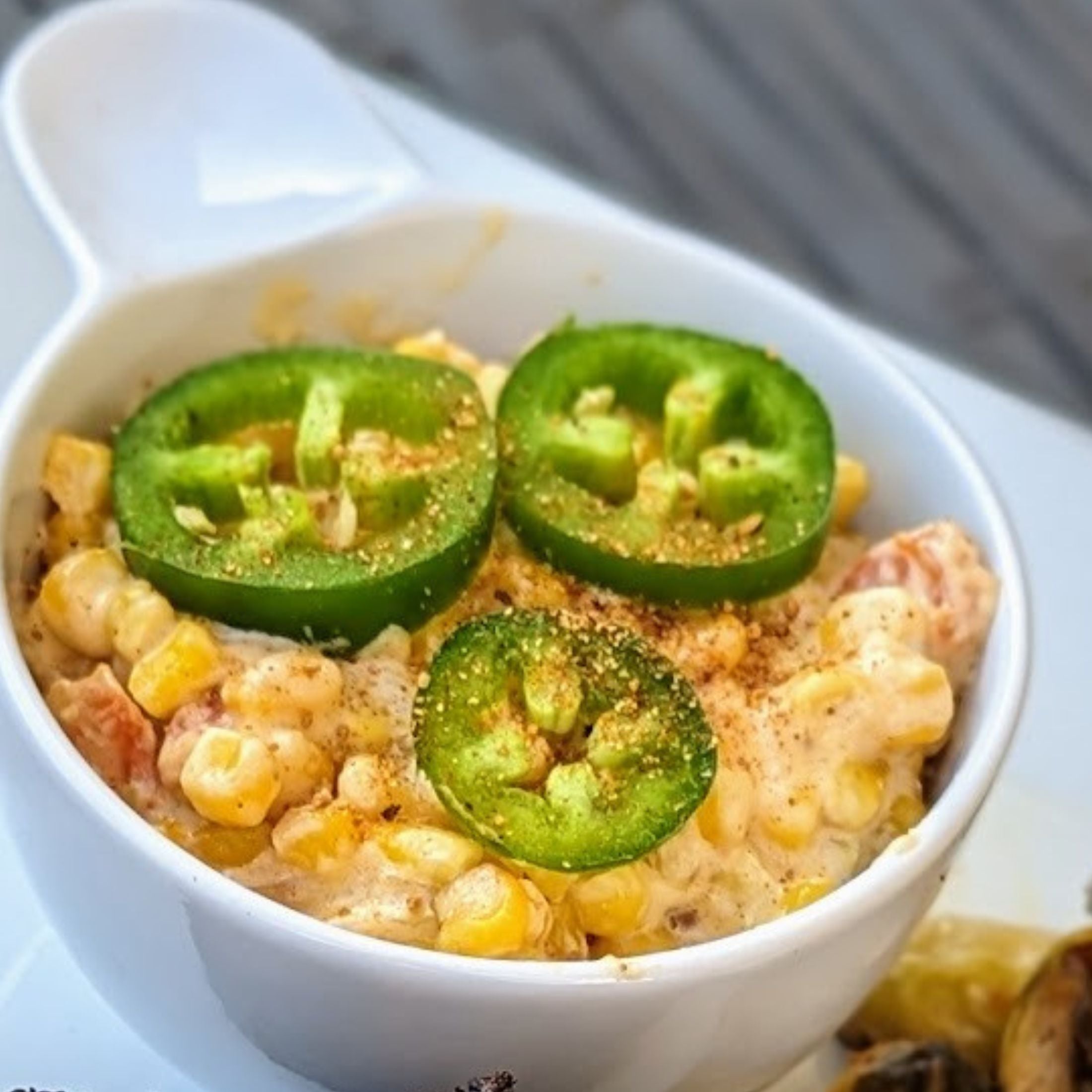 This is a Stellar Side Dish from FreshJax Friend, Marc (@Ales.n.Tails)   He is an AWESOME chef who loves food, drink & his fur friends.   Check him Out!