Curry
Hillary's Not Your Madras Plant-based Curry
We are not ashamed to say it: we are Curry-People. Any kind will do: Indian Curries, Japanese Curries, Korean Curries, Thai Curries.... they are all SO GOOD!This Curry Recipe uses our Not Your Madr...
Fresh Bay
Hillary's Fresh Bay Scalloped Potatoes
The whole family is sure to love this recipe. It takes a little while to bake, but trust us, it's worth it! It's worth it for the amazing flavor and how healthy they are!
Bold Bayou
Herbes de provence
Hillary's Herbes de Provence Vinaigrette
We love to make big salads for dinner with lots of veggies, beans, quinoa, and sometimes even fruit. Herbes de Provence Vinaigrette goes well with many different flavors.
Appetizer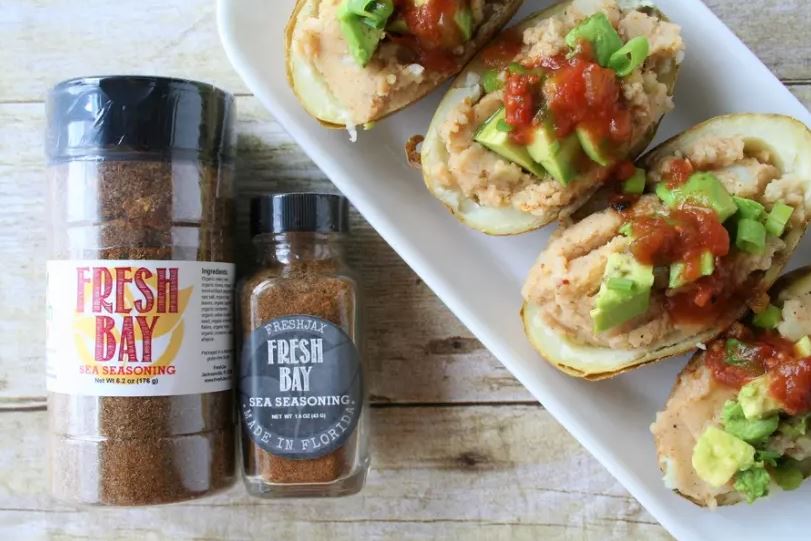 Hillary's Fresh Bay Loaded Potato Skins
The perfect game day treat! Fresh Bay is awesome on potatoes of all kinds, but this recipe takes it to the next level with creamy mashed potato filling and all the fixin's.
Cauliflower
Hillary's Citrus Pepper Roasted Cauliflower
This is our favorite way to eat cauliflower! It cooks down when roasted into tender bite size pieces, so don't be intimidated by cooking two heads of cauliflower at once. It makes a great game day ...
Chicken Salad
Hillary's Coconut Curry Chicken Salad
This Chicken Salad recipe is so unique and delicious! I tend to make it when I am having some loved ones over or a healthy snack for the family. Give it a shot! You won't be disappointed.
Coconut Curry
I absolutely LOVE this recipe. I make it so often because it is so easy and fast to make. If you are a mom, college student, or a living person you will love this recipe!
Entree
Hillary's Smokey Southwest Enchiladas
These Smokey Southwest enchiladas are so good! The spicy enchilada sauce is really quick to make and the whole thing bakes for just 20 minutes. Give it a try and let us know what you think. We love...
Hillary
Bibimbap
Hillary
Chickpeas
Hillary's Thai Spice Chickpeas
Crunchy Thai Spice Chickpeas are an awesome protein-packed snack! I also like them on salads as an alternative to croutons. They're best warm right out of the oven after the spices are added.