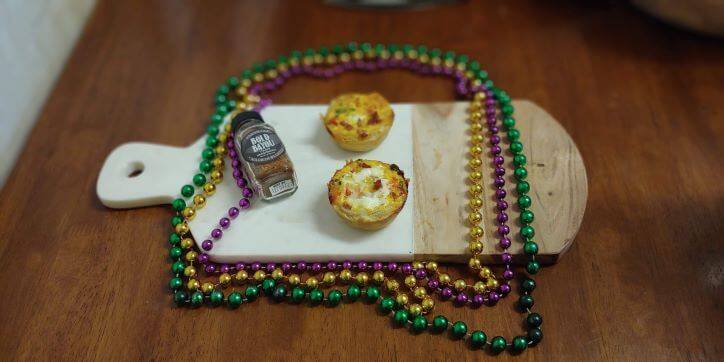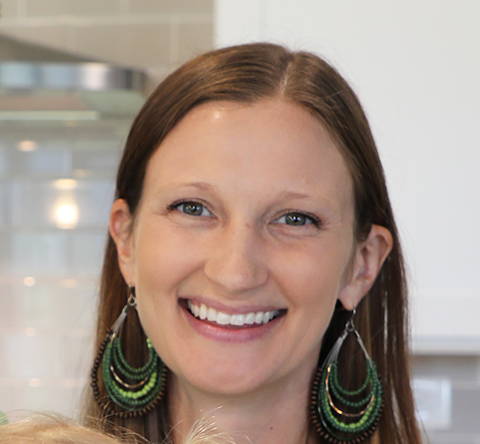 This quiche recipe is one of my family's favorites! It is such a delicious and healthy way to start the day. Give it a shot and I promise you and your family will love it.
Mardi Gras is not just about how many beads you can catch. It actually has a pretty cool meaning. Epiphany not only marks the official end of the Christmas season, but it also is the official start date of the Carnival season. This New Orlean's holiday is a time to eat, drink and celebrate before the start of Lent. Mardi Gras (French for Fat Tuesday) is always the day before Ash Wednesday. On Fat Tuesday some cajun families feast as much as they do on Thanksgiving in order to prepare for the fasting and sacrifices they give up during Lent. 
1 box of frozen puff pastry, thawed

1 cup finely chopped sausage (optional)
1 cup shredded sharp Cheddar cheese
1/2 cup finely chopped red bell pepper
1/4 cup finely chopped green onion
1 cup half-and-half (try almond milk instead)
3 large eggs
1 teaspoon Organic Bold Bayou Cajun Spice
1/2 teaspoon Organic Garlic Herb Spice
Preheat oven to 375 degrees. Lightly grease 2 (mini 12 cups) muffin pans with nonstick cooking spray (I used coconut spray).

Unfold pastry sheets and cut 12 rounds from each. Press pastry rounds into the bottom of the pan.
Combine sausage (optional), cheese, bell pepper, and green onion in a bowl. Evenly distribute mixture into muffin cups.
Use a small bowl to whisk together half-and-half (or almond milk), Bold Bayou Seasoning, and Garlic Herb Seasoning. Pour this mixture evenly into each muffin cup.
Bake for 15 to 20 minutes or until quiches have set. Let quiches cool down in pan for 2 minutes. Serve warm.